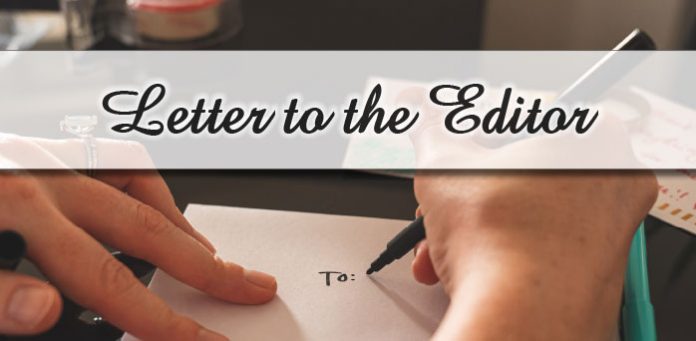 As Elon Musk has released information about collusion between Big Tech and the government to influence the 2020 election, we have come to find out that the letter signed by 51 former intelligence officials about the spurious nature of Hunter Biden's laptop contents was pure fiction.
Although Twitter began to censor information about Hunter's laptop before the letter was issued, after its publication "credible" news outlets began using it as justification to ban discussion of the topic or to discredit it as Russian misinformation.
Polls show that a significant number of independents would have changed their vote if they knew the claims in the laptop's emails and texts about the Biden family benefitting from shady deals with the Chinese and Ukrainians were valid. The election might have gone for Trump if not for this specious and disingenuous meddling by partisan government officials in the democratic process.
But by the end of 2020, this was not the first such attempt to squelch the truth by virtue of an appeal to disingenuous authority. On February 27th of 2020, a similarly august group of 27 experts claimed that there was no way the Covid virus could have escaped from a lab in Wuhan, China. To add insult to injury, the letter was written by Peter Daszak, whose company had actually funded the research that likely led to the creation and accidental release of the terribly destructive virus.
The letter claimed that anyone who didn't accept the natural origin theory of the Covid virus was a "conspiracy theorist" or racist. This assertion was again used by the media and luminaries like Dr. Fauci to suppress any investigation into the lab leak theory before there was sufficient evidence to even speculate on the topic, much less make such grandiose and, in retrospect, self-serving claims.
And, similar to the blackout on Hunter Biden's laptop, this preemptive bout of censorship prevented the American people from learning important information about a very important topic that directly affected their lives.
More importantly, and very unfortunately, both episodes clearly show that any reliance on "expert" opinion has to be done on a conditional basis and without undue confidence in the motives or character of the experts or the institution they represent.
This is especially true if the issue in question benefits the liberal/Democratic side vs. the conservative/Republican one. I can't think of a single issue where some expert panel has come down in favor of the conservative position on a hot topic which was then cited as authoritative by news outlets. Coincidence? I think not.
I say all this to address the pronouncements of another group of experts, the American College of Obstetricians and Gynecologists (ACOG), the group that is supposed to ensure the health and well-being of mothers and their unborn children.
They have decided to take a very vocal stand on the side of abortion and declared unequivocally that "induced abortion is an essential component of women's health care." This statement is now used by pro-choice advocates to essentially claim the debate is over and that we must legalize abortion with little or no restriction.
It used to be that pro-choicers would use Roe v. Wade as their source of authority, but with the dismembering of that bit of legal malfeasance which just so happened to take the liberal side of the issue, advocates for abortion must now find other sources of unimpeachable authority to replace actual, fact-based debate on the subject.
This is ironic considering that ACOG itself says this policy is entirely "fact-based" and concludes their statement by saying they "support robust, factual debate on issues of importance to the American people." Really?
What they are actually doing is using their position of authority to shut-off debate about this subject and enshrine unfettered abortion into the laws of as many states as possible.
It is truly unfortunate that one institution after another, be it government, healthcare, or media, has shown they are no longer trustworthy when it comes to making decisions on important topics and that they are perfectly willing to lie or at least obfuscate to get their way.
Regardless of the merits of their case in each of these issues, we should all, on boths sides, disavow such tactics and call upon our institutions to be transparent, fair, and as unbiased as possible when tackling the difficult issues of our day.
Without such discipline and commitment to fairness, our country will continue to descend into dysfunction and mutual distrust. Our system was created by our Founding Fathers to ensure healthy, honest debate and impose checks on the abuse of power, but that system can only work when the actors themselves are committed to the virtues of truth and honesty.
Alas, I'm hard-pressed to find such virtues now, and that greatly saddens me as an American who loves his country and wants nothing more than a republic that allows all peoples to prosper, especially the most innocent and vulnerable of all.
Trey Hoffman
Peachtree City, Ga.