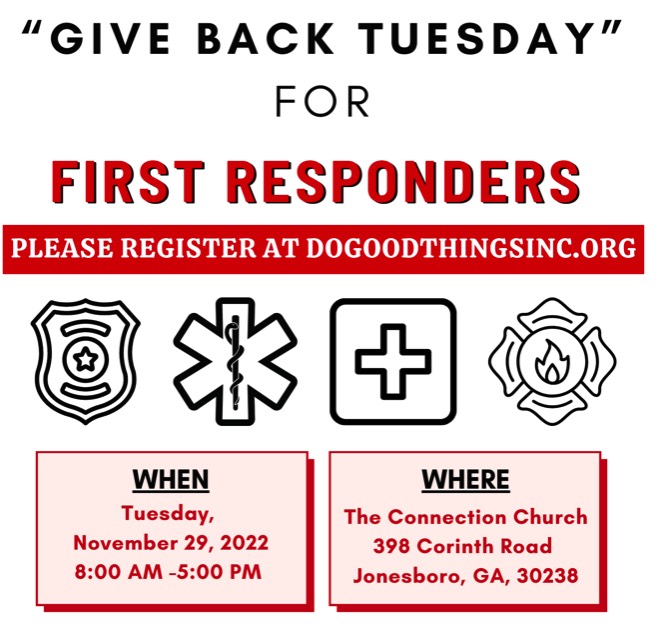 Join us for our First "Give Back Tuesday" event where we will be supporting our first responders!
We'll be hosting it at The Connection Church in Jonesboro on Tuesday, November 29th beginning at 8 a.m.
There will be breakfast served, physical therapy assessments, giveaways, and more.
We'd like to give a huge thank you to our partnering sponsors: The Connection Church, and ProHealth Physical Therapy & Pilates.
doGOODthings.inc. is a 501(c)3 nonprofit, is headquartered in Fayetteville and was founded by Cartier "Niko" Goodrum, who has deep ties to Fayette County.
He was drafted into the Minnesota Twins from Fayette County High School in 2010. He played with the Minnesota Twins until 2018 when he joined the Detroit Tigers for 4 years. He is presently with the Houston Astros, the new World Series Champions.
He played baseball in this area graduating from Fayette County High School. His organization is all about community service and giving back. This event is for the First Responders of Fayette and Clayton counties.