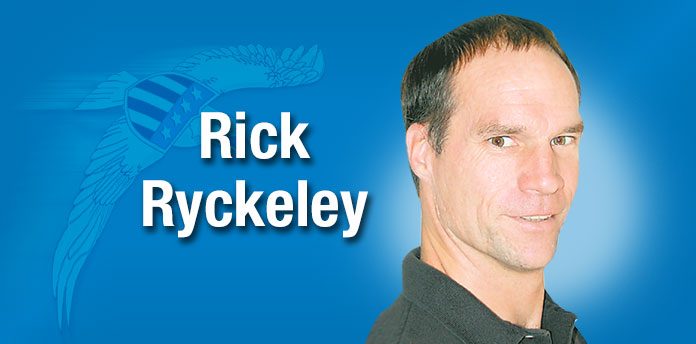 With just a few hours left before Thanksgiving, there's still time to prepare. Now, I'm not talking about buying the ingredients for that special green bean casserole with the crunchy onions on top, and homemade cranberry sauce that's been passed down for generations. Or fighting all the other turkey hunters to buy that one perfect ginormous turkey and all the other stuff you'll need to make stuffing.
And this story isn't about our famous deviled eggs or even The Wife's pecan pie. This year, I was told not to write about all the wonderful food surrounding the most gastronomic holiday of the year. (Not gonna tell you who told me not to write about food, but she makes the best pecan pie this southern boy has ever had.)
So instead, this story isn't about any of the food mentioned above. Rather it's about a family tradition that reaches back over three generations — long before any of us lived on Flamingo Street.
Like most folks, I have fond memories of things our family did each year around the holidays. Mom would spend hours in the kitchen cooking the Thanksgiving dinner with each of us kids helping out in our own little way. To be honest, I think we made more of a mess than actually helping out, but it was a fun way to learn how to cook. And we weren't the only ones that learned things in Mom's kitchen. One Thanksgiving, it was our dad who received the most important cooking lesson of all.
I learned early on while growing up on Flamingo that you can have the best recipes in the world but use the wrong pan and whatever you're cooking ain't coming out right. Case in point, Grandma's sweet cornbread.
When I was eight, Dad decided to help Mom with Thanksgiving dinner by taking on the task of cooking Grandma's cornbread. He used the same recipe, the same ingredients, but not her cast iron skillet with the small chip missing in the rim. Instead, Dad used a square metal pan bought on sale at our local grocery store. The results were less than good — and less than edible.
After clearing out the smoke from the kitchen, Dad thought we'd eat his squared-off cornbread. This wasn't a new practice for him. Dad's answer to anything he overcooked was to act as if nothing out of the ordinary happened as he placed it burnt side down on plates.
Pancakes, toast, or even bacon — it didn't matter. He always gave it to us burnt side down thinking we would eat it. And most of the time, we did. But his Thanksgiving squared cornbread was different. Even after heavily buttering the slices and placing them on our plate burnt side down, the cornbread was so badly charred, we kids couldn't eat it – not even Twin Brother Mark. And growing up, Mark ate most anything.
After dinner, Mom told Dad that he should've used Grandma's skillet. The next year, and every year after, he did. And each time, due to the evenly heated iron skillet with the small chip missing in the rim, the cornbread came out perfectly with a light brown crust on top. Cooking with that super heavy skillet became a tradition around our house.
The Wife and I have three different sizes of skillets in our kitchen, all made from heavy cast iron. From cooking cobblers, baking dressing, frying bacon and sauteing onions — all will be in use this holiday season.
But the most important one will be saved and used to cook the cornbread: the iron skillet with the small chip missing in the rim.
[Rick Ryckeley has been writing stories since 2001.]