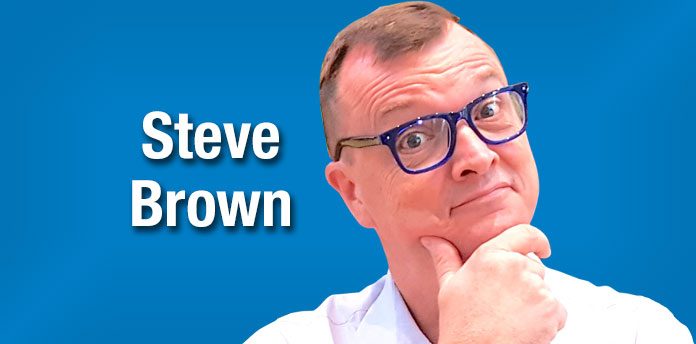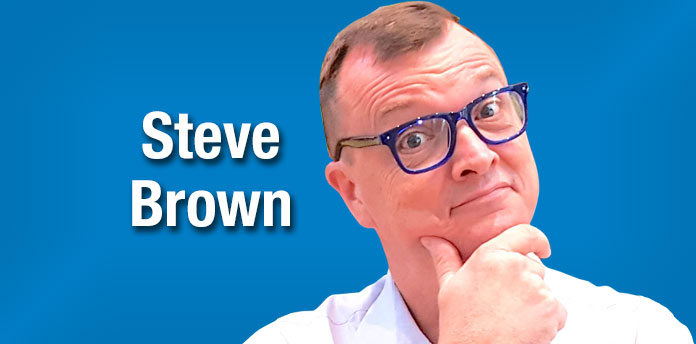 We just witnessed a federal election that promoted the status quo, a state election that kept woke leftist ideology outside our gates, and local races bidding to maintain our community's stability.
Those races cover us for the just a few years, so what does the future hold? Can Fayette County remain a reliably confident community, a place of integrity and strong reputation? It really depends on you.
Other metro Atlanta counties are falling apart at the seams with rising crime, lamentable public schools, blight, and especially poor governance.
Can Fayette County's families remain immune to the negative cultural impacts into the foreseeable future? Abraham Lincoln was well aware of how nations and civilizations can change rapidly. He said, "The philosophy of the school room in one generation will be the philosophy of the government in the next." Pay attention to Honest Abe.
Starting with a trigger warning
The content of this column dealing with education may contain microaggressions and challenging topics that could be emotionally upsetting or offensive to anyone buying into critical hip-hop pedagogy, popular education, theatre of the oppressed, youth participatory action research, and leftist political narratives. Reader discretion is advised. If you become triggered, you can troll in an anonymous comment below.
Shifting social traditions and values
Fayette County has already experienced some of its first few elected officials and candidates who embrace the woke system of oppression found in Critical Race Theory (CRT), anti-racist, queer, and leftist political narratives known as "intersectionality." Expect this to continue with organizations like the local We Push Progress (https://www.wepushprogress.com/mission) devoted to pushing that agenda by overturning local governments in our area while hoping no one is paying attention.
Western culture has shifted from Judeo-Christian to enlightened freethinker to the divisive neo-Marxist/postmodernist that has infiltrated most of our public institutions.
Schools are a key influencer of culture, and it's hard to overstate the importance of education in the life of a community, nation, and civilization. Force-feeding political philosophy used to be the domain of the universities. Now, it's in K-12.
Locally, many of our teachers  are retiring who have been steadfast promoters of building our students' intellect and desire for learning. These are professionals who truly care about your students and have no interest in making them into political pawns. Show them appreciation while you can and encourage the younger members of the faulty to resist.
The new breed of educator
Unfortunately, many colleges of education are inculcating our new generations of teachers on a divisive ideology that affects young students mentally, emotionally, academically, spiritually, culturally, and morally.
Gone are the days of focusing on the statistically measurable achievement levels of "No Child Left Behind" in reading, science, mathematics, graduation rates, etc.
Many of the new educators are being introduced to "queering" English, censoring scientific debate, and declaring mathematics a racist construct. Generating division within the student population based on race and gender, creating a victim and oppressor mentality, is stressed.
To be fair, some universities refuse to participate. John Ellison, Dean of Students at the University of Chicago, which sparked a national discussion about intellectual safe spaces, asserts, "Our commitment to academic freedom means that we do not support so-called trigger warnings, we do not cancel invited speakers because their topics might prove controversial, and we do not condone the creation of intellectual safe spaces where individuals can retreat from ideas and perspectives at odds with their own."
What are the consequences witnessed from this new generation of woke educators? In some school districts across the nation, the data show virtually no students capable of meeting the minimum requirement in reading or mathematics.
However, they do have thorough knowledge of "global citizenship," gender ideology, and the supposed dangers of the alleged man-made warming of the climate. Additionally, they learn to choose their pronouns and that they may have been born in the wrong body which should be "cured" through irreversible surgeries and arresting hormone treatments (with or without parental knowledge).
Who is backing our nation's demise?
The most powerful philanthropic organizations in the world are involved and, consequently, there is almost nothing you can do about it because they are private and there are no laws to change or politicians to recall. The Gates Foundation, Ford Foundation, MacArthur Foundation, Carnegie Foundation, and Rockefeller Foundation are all funding these far-left ideological initiatives in public and private schools.
These foundations have large sums of money, can move very quickly, operating under the radar, and have no oversight or accountability.
The Biden administration is 100% publicly in favor of forcing the ideology into every public school system.
The rebellion has begun
Perhaps the only benefit of the tyrannical Covid lockdowns and school closings might be that parents across the country actually got a glimpse of what was being taught in their children's schools.
Don't think for a moment that Fayette County is immune from this ideological pandemic infecting students' minds. The response of our local officials must be organized and intentional to avoid calamity.
The failure of majority black urban school districts under the totalitarian leadership of far-left politicians and abusive teachers' unions has been public knowledge for decades. However, the illusion of wealthy school systems providing a top-quality student-focused learning environment was shattered during the pandemic in some top private prep schools and public school systems like Fairfax County, VA and San Francisco.
Even the wealthy school systems have been coopted and repurposed to lower standards, political indoctrination, sexualizing content, and weaponizing future generations.
Critical pedagogy, intersectionality, patriarchy, white supremacy, open Marxism, demonizing America, disavowing personal liberty, and transgenderism crept in while parents were not paying attention. (Suggested reading: "Race to the Bottom" by Luke Rosiak.)
As parents began publicly declaring their disapproval and recalling their school board members, the Biden administration's Department of Justice declared them "domestic terrorists" for exposing the destructive forces at work.
Devil came down to Georgia
Georgia became one of the first states to ban CRT in K-12 education. The ban is not through the legislature, but via the state Board of Education.
How is such a ban in K-12 enforced? What are the parameters? Is a mere resolution from the state Board of Education enough to survive a legal challenge?
President Biden's Department of Education has signaled its intent to impose the most radical forms of Critical Race Theory on America's schools, very much including the 1619 Project and the so-called anti-racism philosophy of Ibram X. Kendi, by tying federal funds to compliance. Venture to see how much federal funding Fayette County receives through the state.
There is no such mandate in either direction for colleges or universities in Georgia and many in the state have fully embraced CRT, anti-racism, and the like. If you want to see what our future teachers trained in education programs in Georgia's universities are being taught, look at the scholarly works of the faculty.
At our flagship institution, the University of Georgia, the Just Education Policy at UGA's College of Education is a program "to inspire and engage the next generation of racial justice-focused policy scholars."
Likewise, the UGA Staff Council's Dismantling Systematic Racism Ad Hoc Committee offered a presentation by Terry College of Business's Dr. Dawn Bennett-Alexander, titled, "Using Anti-Racism to Dismantle White Supremacy."
The University of Georgia's Planning Committee on Diversity and Inclusive Excellence established a "five-year roadmap to advance diversity and inclusion at UGA" consisting of 11 university-level strategic diversity initiatives on a CRT platform (see: https://criticalrace.org/states/georgia/#college).
Many universities across the state have leaned into a CRT social justice movement that promotes an anti-western narrative. The organizers' goal is sliding their damaging belief system not only into our communities, but also in our living rooms via our children.
What is the solution?
As we witnessed with the Common Core conversion, once the major private foundations, political donors, and influential politicians surface with transformative schemes, it's incredibly difficult to stop the momentum.
A good first step would be for the Georgia Legislature to follow Florida's lead on passing laws specifically to address CRT and other counter-culture initiatives in our K-12 systems.
Second, citizens need to contact members of the state's Board of Regents and stress that the board enact standards like the stance the University of Chicago has taken. No more censoring opposing views on campus and punishing faculty members and students who contest such divisive ideology.
Third, the State Board of Education needs to create useful metrics to aid local school boards in hiring teachers from various college of education programs to help determine which programs are most likely to hire activist faculty members and use a curriculum that defies the current state ban.
All of that will only get you so far.
Practical alternatives to public schools if necessary
There are a number of private schools in and around Fayette County. Additionally, there are now some impressive turn-key home school curriculums available.
It would be wonderful if the state legislature would pass legislation designed to have state education funds follow a student in the form of a voucher that could be used in the public school of choice in their county, a private school, or for home schooling. I am not holding my breath on this one.
A significant number of Fayette County K-12 students are already enrolled in private schools and home school programs. Data nationally demonstrate that home-educated children are out-performing their government-educated peers on academics, socialization, and other measures.
Being proactive (asap)
It's past time to wake up and get involved. Here are some positive steps.
• Don't wait for an OMG moment at your student's school to get involved.
• Volunteer at your child's or grandchild's school whenever possible.
• Share any of your concerns directly with the teachers.
• Carefully review the syllabi of your students' classes and do not be afraid to ask questions.
• Do an internet search of the textbooks, supplemental books, and the authors used for the classes. Ask to see the list of books and digital teaching material added to the school's library in the past couple of years.
• Expect transparency and accountability from your child's school faculty and staff.
• If you find problems that cannot be resolved at the school level, contact your Board of Education members. Do not settle for an insufficient response.
• Offer praise to the teachers who are exceeding expectations (we have a lot of them).
[Brown is a former mayor of Peachtree City and served two terms on the Fayette County Board of Commissioners.]