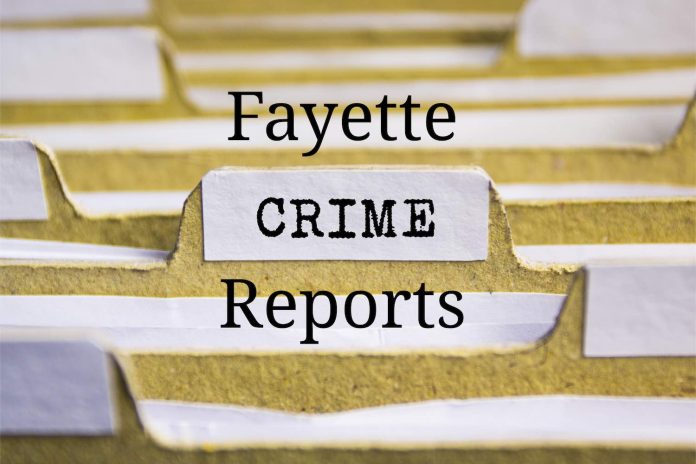 It was in early February that more than 30 vehicles were entered at residences off Ga. Highway 74 South in Peachtree City and up to a dozen others entered in a neighboring subdivision in unincorporated Fayette County. Today, one of the members of the gang responsible for the crimes is in custody. He is a 15-year-old from DeKalb County.
As previously reported by The Citizen, more than 30 vehicles on Feb. 3 were entered in south Peachtree City, along with others along Ga. Highway 74 south of the city. The investigation by the Peachtree City Police Department noted that two vehicles were also stolen and were recovered in DeKalb County.
"During the early morning hours of Feb. 3, a small group of suspects entered in excess of 30 unlocked vehicles parked at residences in the southern part of Peachtree City. There were several related instances in unincorporated Fayette County nearby. Both Peachtree City and Fayette County also had a vehicle stolen that was left unlocked with the keys inside," according to the Peachtree City Police Department Facebook page.
Sheriff Barry Babb added that there were up to a dozen vehicles entered at homes in the adjacent unincorporated area.
One of the suspects being sought in the February crimes is in custody. He is a 15-year-old from DeKalb County, Babb said.
The 15-year-old was one of a number of other suspects wanted in reference to the Fayette crimes and other crimes in several jurisdictions, including DeKalb County, Babb said.
As for the teen in custody, he appeared in court in Fayette and entered a guilty plea to the charges which included entering autos, vehicle theft and participating in gang activity, Babb added.
The teen is currently being held at the Metro Youth Development Center in Atlanta.