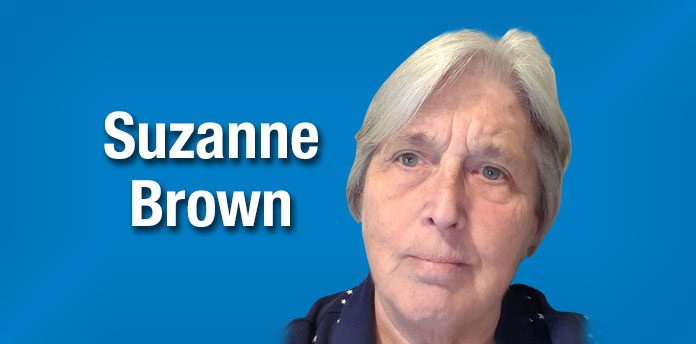 OPINION — I am the person who filed the Code of Ethics complaint against Peachtree City Mayor Learnard.
I have been informed they dismissed the complaint based on two technicalities; one based on my failure to meet all the requirements as set forth in the Ordinance, and the hearing officer said my complaint was not justified. [The pdf file is available below.]
Maybe it is time for the citizens of Peachtree City to decide. You can tell me what you think.
Did Mayor Learnard, in fact, have two sponsored campaign events, where campaign contributions were received, and attendees received free food? Yes.
Six months after she was sworn into office, did the sponsor of the event receive a very favorable decision for a zoning change to build a mixed-use building containing 12 condominiums that they can sell for over 6 million dollars? Yes.
Did Mayor Learnard list a payment or a "donation in kind" for the cost of those two events on her Campaign Finance Reports? No.
Did Mayor Learnard cast the deciding vote following the Public Hearing for the zoning change? Yes. It was a 3-2 vote with King, Prebor and Learnard voting "Yes" and Caola and Destadio voted "No".
Did I speak at the public hearing and clearly outline that, "anyone who had an ex parte relationship with the applicants should recuse themselves. That included getting a free pizza or a campaign contribution"? Yes. Check the June 16 meeting minutes if you didn't know the answer.
Did Mayor Learnard even hesitate to vote? No.
Will Mayor Learnard come forward and admit the two events were events that generated campaign donations, the venue and food were provided to her supporters at no cost to her?
Will she admit the value of the venue, the amount of the pizzas and the campaign donations she received at the two unreported events exceeds the threshold of what constitutes donations at a level that should have caused her to recuse herself from voting on the zoning change?
On the night of the hearing and vote, why didn't she, at the very least, admit to the donation and ask for legal clarification whether it required her to recuse herself from the vote?
Oh, yeah, if she had recused herself, it would have been a 2-2 tie. A tie is a loss and the zoning change would have been defeated and not eligible for re-submission for 180 days.
The hearing officer said I didn't clearly state the violation … yet he acknowledged that the events happened, as evidenced on social media, and by Mayor Learnard's response to the complaint. She is, right now, being permitted to update her campaign finance reports to reflect the donations for the two events.
I made an allegation of something that really did happen, but I didn't state the case properly per the ordinance, or clearly enough, in the hearing officer's opinion. So even though it happened, my complaint is being dismissed.
The zoning change still stands.
Mayor Learnard is being permitted to amend her campaign finance report to account for the "donation in kind". Will she also ask to overturn the zoning change vote?
And one more thing. Will Mayor Learnard admit that it's probably not a good idea for Peachtree City to use C. Bradford Sears as a hearing officer for any complaint filed by a citizen in Peachtree City against a member of the Peachtree City Council or City staff, when C. Bradford Sears used to be partners with Ted Meeker, who is the current Peachtree City Attorney?
I'd like to know what my fellow citizens think.
If you had the information I had, would you have filed a complaint?
Are you happy with the outcome?
Maybe some of you will give this some thought as we go to the polls to elect a new City Council member in a matter of days. If Mayor Learnard had investigated and divulged the truth about Councilwoman Caola she would still be in office and we wouldn't be paying $48,000 for an election, and another $40,000 for a run-off.
You might want to look closely at who the Mayor has endorsed (Kenneth Hamner), because she likely expects that person to vote with her on every issue. If you're not happy with her voting record then whatever you do, don't vote for anyone she has endorsed.
After all, elections have consequences.
You get what you vote for.
Although, I didn't vote for her.
[Suzanne Brown is retired after 21 years in federal law enforcement, has a BS from Cornell and an MS from Colorado State, and has lived in Peachtree City for 3 years. She often speaks at local government meetings during public comment time, pointing out various laws and regulations that need to be followed to preserve our communities, and in support of a patriotic agenda.]
Below is the decision in the ethics complaint: