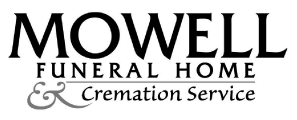 On Thursday, September 22, 2022, Brenda George, cherished wife, mother, and grandmother, passed away at age 74, in Fayetteville, Georgia.
Brenda was born on October 5, 1947, in St. Louis, Missouri, to Simon & Pauline Roth. As a daughter of a US Navy Chief Petty Officer, Brenda was raised in many locations, including Hawaii, Guantanamo Bay, Cuba, Norfolk, Virginia, and Missouri.
Growing up in a military family included many unique experiences, creating both her passion for service and love of learning. She reflected often on her mother's grace, navigating parenting multiple kids while her husband was away for long periods, and how these lessons would serve her well throughout her life.
Brenda spent time as a novice at Sisters Adored of The Most Precious Blood Convent in Ruma, Illinois. She went on to earn her bachelor's in Food & Nutrition from Fontbonne University, and a master's degree in Human Resources Management from Pepperdine University.
In 1970, Brenda was commissioned as a Second Lieutenant in the US Army Medical Specialist Corp, and went on to serve in Okinawa, Presidio of San Francisco, and Fort Ord, California. Much of this time was spent helping soldiers as they transitioned back from combat operations in Vietnam.
During her time at Fort Ord, she met Harvey George, and on the last day of her Army service, married him in Festus, Missouri, in 1974. She accompanied her husband and raised their two older children, Anita, and Peter, as they moved between many duty stations, including Tobyhanna, Pennsylvania, Ft. Stewart, Georgia, Heidelberg, Germany, and Ft. Detrick, Maryland.
In all the places they lived, Brenda was not only devoted to her role as a loving wife and mother, but also to supporting her military and church communities, volunteering her time and talents. Brenda never sought the limelight in these endeavors, but was a faithful and constant support for friends, family, and the community.
Following Harvey's military retirement, and welcoming their third child, Alex, the family lived in multiple places along the east coast, before settling in Frederick, Maryland. To help support the family through their transition to civilian life, Brenda worked for United Cerebral Palsy as a residential supervisor, overseeing the care of two residences for multiple adults living with significant disabilities.
In 1999, Brenda and Harvey made Georgia their new home, settling in Peachtree City, and later moving to Fayetteville in 2016. Brenda has always been a constant support to her children, and while they were often living far away, she supported them through graduations, military deployments, marriages, moves, and the births of her grandchildren. It was in those moments, while holding her grandchildren, who were often living all over the country, that Brenda smiled the brightest.
She has been a dedicated parishioner of every church family they joined, most recently at Holy Trinity Catholic Church. From volunteering with women's groups, singing in the choir, volunteering with meals or events, she took immense joy from honoring God through service to others.
Her hobbies included crafting, baking, cooking, and she was known for creating and sharing those gifts with others. Throughout their marriage, she and Harvey traveled, often to visit with friends and family, but also created adventures to see lighthouses and landmarks off the beaten path.
Throughout her life, Brenda had the gift for seeing the very best in others, sharing gratitude and appreciation for the beauty in people, life, and even the toughest of circumstances. To say that she always put others before herself would be an understatement, as Brenda was genuinely at her happiest when she was able to bring joy and comfort to others, especially those she loved.
Brenda is survived by her cherished husband, Lieutenant Colonel Harvey George (U.S. Army, Retired); children, Anita, Lieutenant Colonel Peter George (U.S. Army), and Sergeant First Class Alex George (U.S. Army, Retired); grandchildren, Zoey, Scarlett, Luke, Reagan, and Riley; as well as her siblings Brian, Beth, and Brent.
In lieu of flowers, donations may be made to Holy Trinity Catholic Church, 101 Walt Banks Road, Peachtree City, GA 30269.
A funeral service will be held at 10:00 AM on Saturday, October 1, 2022, at Holy Trinity Catholic Church, Peachtree City.
We welcome you to provide your condolences, thoughts, and memories on our Tribute Wall.
Mowell Funeral Home & Cremation Service, Peachtree City, www.mowells.com