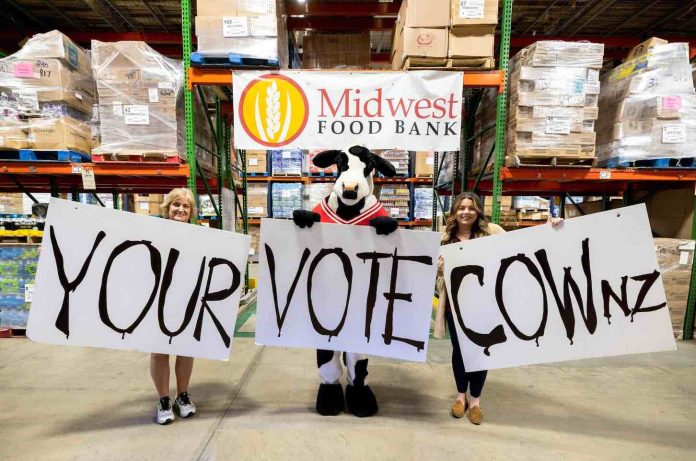 Midwest Food Bank Georgia is honored to be one out of five finalists out of the entire Southeastern region of the U.S. for the Chick-fil-A True Inspiration Awards.
A combination of a lengthy grant application submitted by the Midwest Food Bank grant team along with a nomination from Doug Barnett, Chick-fil-A Operator of Starr's Mill, Towne Center and the new Senoia locations, resulted in Midwest Food Bank being chosen for this opportunity out of 2,400 nonprofit applicants.
All finalists will receive $30,000 but Midwest Food Bank can receive up to $200,000 through a process encouraging the community to vote through the Chick-fil-A app.
"This is an incredible opportunity for Midwest Food Bank Georgia to win a significant amount of grant funding that will make a far-reaching impact," said Pat Burke, Executive Director of Midwest Food Bank. "This grant funding will be used to remove economic limitations that hinder growth to the brokering and transportation of donated food allowing us to increase the amount of food we can provide at zero cost to our 235 nonprofit partners. We are asking our community to support us through voting. It is easy to do so and will make a difference in the lives of our neighbors going through difficult times."
Vote through September 24th for Midwest Food Bank Georgia in the Chick-fil-A app. Here's the process:
• Download the Chick-fil-A App.
• Once you download the app, create a login, then wait a few hours before attempting to vote. Don't forget to go back and vote.
• Select "Rewards" at the bottom of the screen.
• Select "News" on the top left of the screen.
• Click the "Vote Now" button.
• Select your region (Southeast).
• Vote for Midwest Food Bank Georgia.
• Everyone who votes can screenshot their vote confirmation and send it to linamartin@midwestfoodbank.org for a chance to win a $50 Chick-fil-A gift card.
Here's the link to video sharing about the grant opportunity and voting.
By Lina Martin, Volunteer Coordinator, Midwest Food Bank (770-486-1103 Ext. 405) www.midwestfoodbank.org