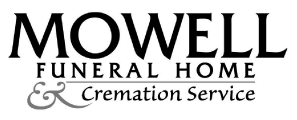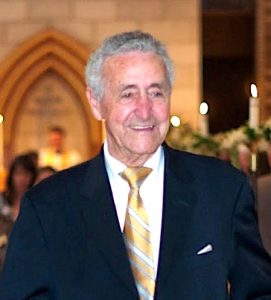 If you ever met Charles "Charlie" T. Houston, you had an immediate friend. There were no strangers for long in his life.
Charlie was born in Fayette County in February of 1934 to Charlie and Zackie Mae Houston. Raised in the Grant Park area of Atlanta, Charlie spoke fondly of his days lifeguarding at the community pool, biking to school, and playing baseball. He joined the Navy early and credited his years of service to helping him become the driven and disciplined man he became and exposing him to parts of the world he never imagined seeing.
Following his years in the Navy, Charlie returned to Atlanta and attended Georgia State College and John Marshall Law School. He founded Point of Sale Company Documenter and poured his life's work into developing the technology that is still used today.
Charlie married the love of his life, Barbara, in a courthouse wedding in 1960. They had three children, Debbie, Chip, and Terry, and raised them in College Park. A self-made man, Charlie loved fishing, traveling, nature, a great steak, current affairs, black coffee, and was a life-long, devoted Braves fan.
He never missed a moment to actively engage with his children, granddaughters, great grandchildren, family, and friends and cheer them on through whatever life brought them.
Of the many previously departed loved ones: his parents, including beloved stepmother Inez Houston, son Charles "Chip" T. Houston, Jr., best friends TJ Chastain and Larry Friedlander, and the many Navy men he served honorably alongside.
Leaving those on Earth to sorely miss him: his true love of over 60 years, Barbara Ann Houston; eldest daughter, Debbie McFarlin; son-in-law, Charles; granddaughter, Amanda McFarlin Scarbrough; grandson-in-law, Franklin; and great grandchildren, Emma Kate, Lillian, Franklin Jr., and Fisher; granddaughter, Angela McFarlin Thompson; grandson-in-law, Matt; and great granddaughters, Emerson, Charleston, and Poppy; youngest daughter, Terry Coker; granddaughter, Ashley Coker, and great grandsons, Nolan and Lenox.
Charlie left this life September 7, 2022, to join his many families and friends in Heaven.
A celebration of life will be held Tuesday, September 13, 2022, in the Chapel of Mowell Funeral Home, Fayetteville, at 2:00 PM. Visitation will occur prior to the service from 1:00 PM – 2:00 PM at the funeral home in Fayetteville.
We welcome you to leave your condolences, thoughts, and memories on our Tribute Wall.
Mowell Funeral Home & Cremation Service, Fayetteville, www.mowells.com