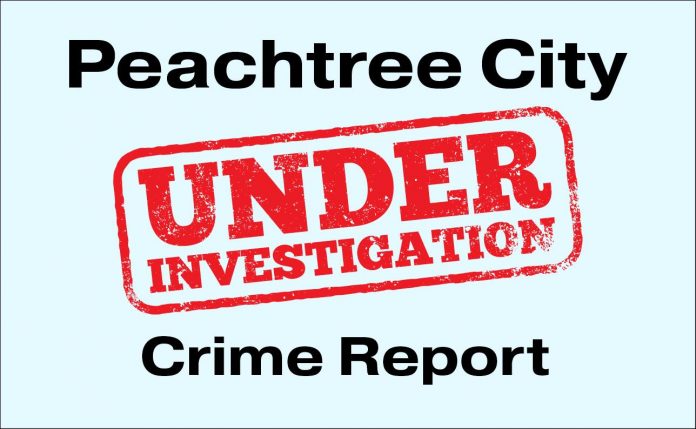 It is not unusual to have a golf cart stolen in Peachtree City. Somewhat less common is to have a cart stolen while at a charging station. This has happened before, and it happened again on July 28.
An officer on July 28 at approximately 6:20 a.m. responded to Balmoral Village off South Peachtree Parkway in reference to a stolen golf cart.
The owner said he left his blue 2019 Club Car at the charging station around 10 p.m. the prior evening, only to discover it missing when he returned at 6 a.m. to check on it, the police report said.
In another case, an officer on July 28 responded to Hyacinth Lane at The Retreat at Kedron Village off Ga. Highway 74 North in reference to a burglary.
Peachtree City Police Department spokesman Chris Hyatt said the report dealt with the forced entry into a storage shed on the property, from which a pressure washer and seven cans of air conditioning refrigerant were stolen.
It was on July 28 at approximately 9:20 a.m. that an officer met with a man in reference to tools being stolen out of his large work truck overnight from the Camden Apartments on the city's west side.
Hyatt said tools were missing from a cabinet on the side of the truck that was not locked.