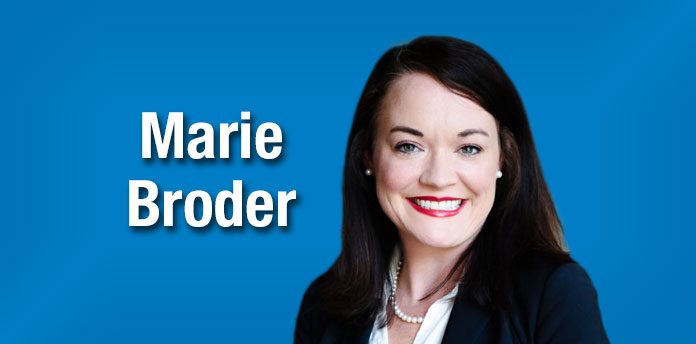 This past week, the attorneys from my offices were in Jekyll Island attending a statewide conference of prosecutors. Every attorney licensed in the State of Georgia is required to attend a certain number of classes each year to maintain their Bar license. The conference was a good opportunity to learn about recent changes in the law, compare notes with prosecutors in other jurisdictions in the State, and even have some time to relax with coworkers and their families.
Before this well-earned break, jury trials continued in our circuit. A Spalding County jury convicted Markel Taiwon Amey of molesting an 8-year-old over the course of nearly a year. He used threats of violence and physical abuse to keep his heinous activities from coming to light.
After deliberating for nearly five hours, a jury found Amey guilty of Aggravated Sodomy, Aggravated Child Molestation, Sexual Battery of a Child under 16, three counts of Child Molestation, and two counts of Cruelty to Children in the First Degree. The Honorable W. Fletcher Sams sentenced Amey to life in prison plus twenty years, to be followed by twenty years of probation.
Crimes against children are very difficult to prepare and prove. The victims are fragile, their ability to describe what has happened to them is often limited, and their memories are often uncertain about certain facts like dates and times.
Also, asking them to take the stand against their abuser in a room full of strangers is profoundly difficult for them. These cases depend on the brave voice of a child. However, in this case, the victim was brave and faced the monster that abused her in court. She stood tall and used her voice to tell the story of the abuse she received, and a jury believed her.
One situation that arose in this case was a dreaded jury deadlock. As jurors deliberate, they sometimes reach an impasse over whether the Defendant has been proven guilty or not guilty on certain charges (also known as "counts").
When this happens, the jurors will provide a note to the Judge, usually asking questions like "does everyone have to agree?" or "we cannot reach an agreement, what do we do?" The Judge will then call the jurors back into the Courtroom and will typically advise them that their verdict must be unanimous and that they should continue with their deliberations.
At some point, if the jurors continue to indicate that they are undecided, the Judge will issue a special instruction to the Jury encouraging them to reach a final result. If that is unsuccessful, the Court might ask the jury to explain whether they have reached a verdict on some of the counts, but without the jury identifying the counts or what the verdict will be. So, for instance, if there were ten counts in the indictment, the jury might advise that they had reached a verdict on eight of them.
In this situation, the jury is deemed to have reached a "partial verdict." At this point, there are two options. First, the Judge can declare a mistrial. The case will have to be tried with a new jury at a later date. Second, the prosecution can agree to accept the partial verdict. This means that there will be a mistrial as to some counts, but the Defendant will either be found guilty or not guilty on the remainder.
If a mistral is declared as to some counts, then those particular counts could be retried. However, if the jury finds the Defendant not guilty on a particular count, this issue cannot be retried because of the "Double Jeopardy" provision of our Constitution.
In the Amey case, the juror reached a partial verdict, which we agreed to accept. The outcome, although not a complete "win" on all counts, found the defendant accountable for the horrors he put the victim through, and the sentence will ensure that he spends the rest of his life in prison.
I am proud of my team, including Senior District Attorney Kate Lenhard and Assistant District Attorney Adelle Petersen, as well as law enforcement for helping to bring justice for a child. We will continue to protect the most vulnerable in our community.
Until next time, be kind to one another, and I hope all of those parents out there make the most of the last few weeks of summer before school begins!
[Marie Broder has served as the Griffin Judicial Circuit district attorney since 2020. She resides in Griffin.]