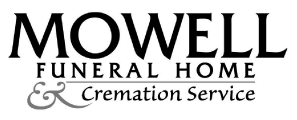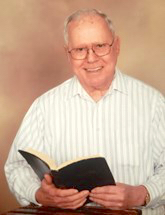 Jerry Dean Mask, 78, of Fayetteville, Georgia, passed away on June 28, 2022. He was born on August 3, 1943, to the late Roland Lee and Mary Lou Mask.
Jerry was born and raised in Fayetteville, Georgia, graduating from Fayette County High School. Jerry proudly served Fayette County while working for the City of Fayetteville Police Department as well as the Fayette County Sheriff's Office.
He was the owner and operator of Mask Station for 26 years. He was a member of Masonic Lodge #711 and the Fayette Shrine Club, where he was also known as "Sleepy the Clown." Jerry was always an active member of the Fayette County community.
Jerry loved showing off his tractors at Minter's Farm. He cherished spending time with his grandchildren and visiting family and friends in town. He was usually seen with his sidekick, Buddy, his dog.
Jerry is preceded in death by his brothers, Roland "Buddy" Mask, Jr., and Tommy Mask; his sister, Jane Dickson; his son, Toby Mask Burnham, and his grandson, Garrett Burnham.
Jerry is survived by his children, Gregory Dean (Denise) Mask, Vicki Bailey, and DeAnn Mask Odom; his grandchildren, Wilburn Dean (Brittany) Mask, Leah (Ethan) Egerdahl, Kevin (Amy) Blessitt, Brandi Williams, Brandon New, Brittani New, Michael Dean Odom, and Matthew Scott Odom; his siblings, Jackie "Jake" (Shirley) Mask, Helen (Robert) Strickland, Linda (Larry) Hughes, and Kenny (Carol) Mask; his brother-in-law, Jerry Dickson; as well as several nieces, nephews, and extended family and friends.
A funeral service will be held on Sunday, July 3, 2022, at 2:00 PM in the Chapel of Mowell Funeral Home & Cremation Service, Fayetteville. The family will receive friends on Friday and Saturday from 6:00 – 8:00 PM at the funeral home. Burial will follow the service at Ebeneezer Methodist Church Cemetery, Fayetteville.
In lieu of flowers, donations may be made in Jerry's memory to the Shriner's Children's Hospital (www.shrinerschildrens.org).
We welcome you to provide your condolences, thoughts, and memories on our Tribute Wall.
Mowell Funeral Home & Cremation Service, Fayetteville, www.mowells.com