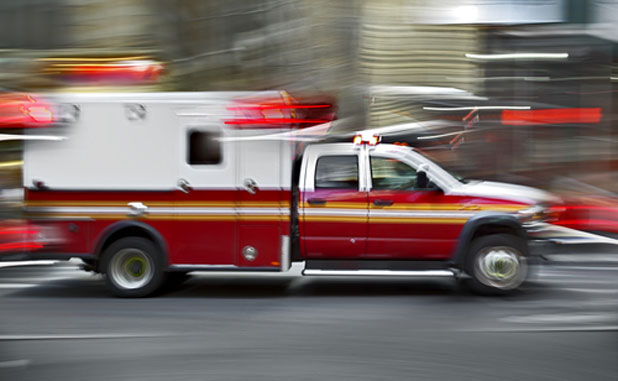 A June 20 traffic accident in Fayetteville resulted in a Penske rental truck slamming into the exterior wall of the CVS Pharmacy on North Glynn Street. There were no injuries to CVS employees, though the driver of one of the vehicles and a passenger were transported for further examination.
The incident on North Glynn Street began at 9:43 a.m. as 24-year-old Sean Obi, of Riverdale, was driving a Nissan Sentra southbound in the right lane, while 58-year-old Lawrenceville resident Anthony Ornelas was also driving southbound, and in the left lane in a Penske Freightliner rental truck, according to the accident report filed by Fayetteville police.
Obi told officers he decided to merge into the left lane, and moved to the left without checking his mirrors. As he merged, he hit the truck that he had not seen, the accident report said.
A passenger in the truck, 48-year-old Labrane Greene-West, told officers the truck was in the left lane, with the Sentra changing lanes, striking the rear tires of the Penske truck and causing Ornelas to lose control of the vehicle, reports said.
Greene-West said the truck left the roadway and struck the CVS building, the report added.
A witness told officers he was approximately three vehicles behind the Sentra and rental truck. He said the Sentra changed lanes suddenly and hit the truck, which then ran off the road and struck the CVS building.
The CVS manager, who told officers she was upstairs in the office, said she heard a loud boom and noticed the wall caving in, adding that she was initially trapped in the office but was able to get out with the help of firefighters when they arrived.
The manager saw that the Penske truck had hit the building, and told officers that no employees were injured and that they were accounted for and out of the building, the incident report said, also noting the damage to the exterior wall and interior drywall.
Ornelas, the rental truck driver who had to be extricated from his vehicle, and Greene-West, the passenger in the rental truck, were transported to Grady Hospital for further examination, according to the report.