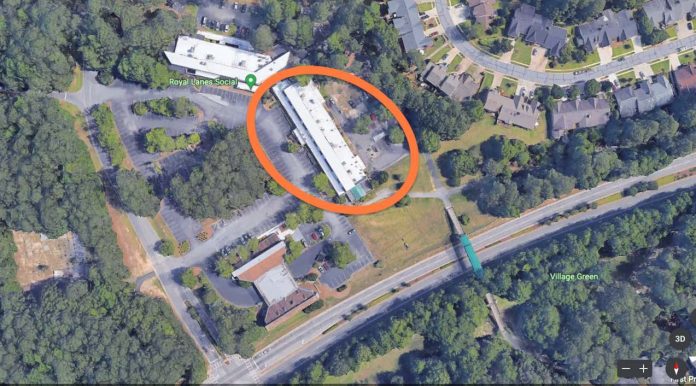 Peachtree City's original village center will be getting a dramatic makeover after the City Council last week approved a rezoning change by a 3-to-2 vote.
Unlike many such rezonings, the public input featured several citizen supporters of the request to demolish part of Aberdeen Center containing Partners II Pizza restaurant and rebuild it as a 3-story brick structure with 12 luxury condominiums with individual elevators comprising its top two floors. The center's iconic pizza place would retain its ground-floor location. The other leg of the center would continue without change, housing bowling lanes and a bar.
Opposition voices worried about traffic and the precedent of rezoning for a mixed use development that might spread to other commercial areas.
City staff said the LUC zoning was site-specific and did not represent a legally binding precedent for any other areas of the city.
Council members Frank Destadio and Gretchen Caola opposed the rezoning, while Mayor Kim Learnard and councilmen Mike King and Phil Prebor supported the change to LUC.