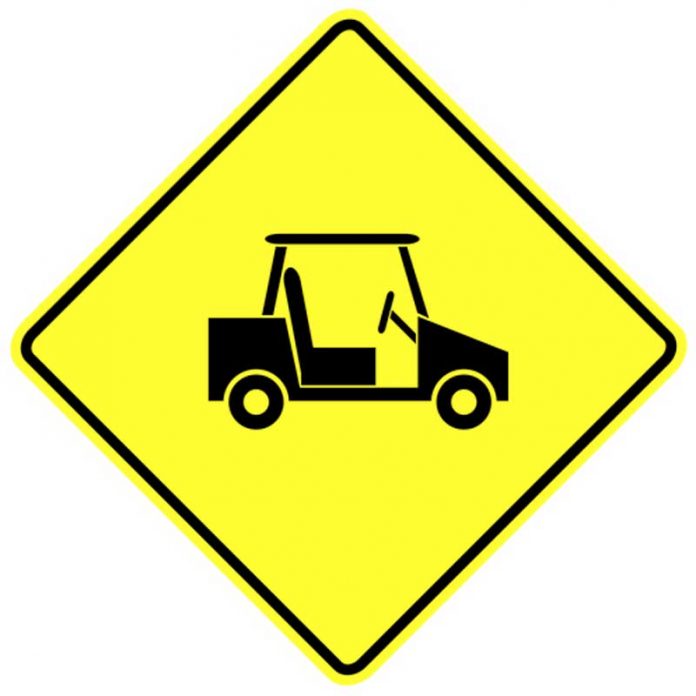 It might be a good idea not to stray too far when topping off your golf cart at a charging station in a public area. A Peachtree city woman recently found out the hard way that doing so can be risky business.
A Peachtree City officer on June 13 took a report of a stolen golf cart.
"Upon meeting with the complainant, she stated the golf cart was taken from the City Hall charging station," the police report said.
In another case on June 13, an officer took an entering auto report dealing with an incident at Home Depot on Ga. Highway 54 West.
The man making the complaint said he believed his vehicle had been entered, advising that ear buds and a firearm had been stolen. The police report noted that there were no signs of forced entry.
In another case, officers on June 11 responded to a Pennlyn Place residence off Crabapple Lane in reference to a burglary that occurred between June 5-10, according to police reports.
The report noted that jewelry and cash were stolen, though there were no signs of forced entry.
Police were told the burglary occurred while the residents were on vacation, the report said.
In a final case, an officer during the late morning hours of June 12 was dispatched to the Balmoral Village apartments on South Peachtree Parkway in reference to an entered vehicle.
The complainant told officers she had left her car unlocked and that someone had rummaged through her vehicle overnight and had stolen a cell phone charger cable, the report said.