 Deborah Williamson, age 64, loving mother of two children, Caitlin and Eric, adoring wife to husband Doug, has passed away on June 15, 2022, after bravely fighting a 7 year long courageous battle with ovarian cancer. She was surrounded by her loving family.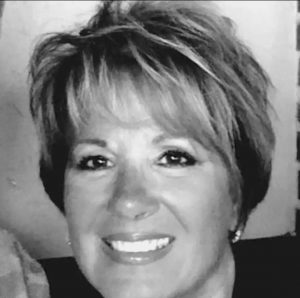 She was born in 1957 in New Brunswick, New Jersey to Josephine and Alfred Ossanna Sr. and grew up with her family in North Brunswick, NJ, with siblings Doug Ossanna, Alfred Ossanna Jr., Joanne Darby and Patricia Pietrefesa.
Debbie met Doug in 1987 while at business function and hit it off immediately. She was loving, generous and caring mother who adored her children and enjoyed spoiling. Debbie was known by the family to hold all the family history and stories.
She enjoyed the glamour of New York City where she worked in her early years. She loved the finer things in life, including shopping trips, Broadway shows, music and the opera.
In her spare time, she enjoyed crocheting, chatting for hours with family and friends and watching Hallmark movies. Her favorite was Christmas time and enjoyed decorating and spending time with the kids. Her dream came true in 2018 with a trip to Italy. Her love for the beauty, scenery, music and authentic food was exhilarating.
Debbie will be sadly and tremendously missed by her family and friends.
A memorial service will be held on Tuesday, June 21, 2022, at 11:00 AM at Holy Trinity in Peachtree City, Georgia. In lieu of flowers, please consider donations made in Debbie's Honor to St Jude Children's Research Hospital at www.stjude.org. Condolences may be expressed to the family online at www.mckoon.com.
McKoon Funeral Home & Crematory 770-253-4580