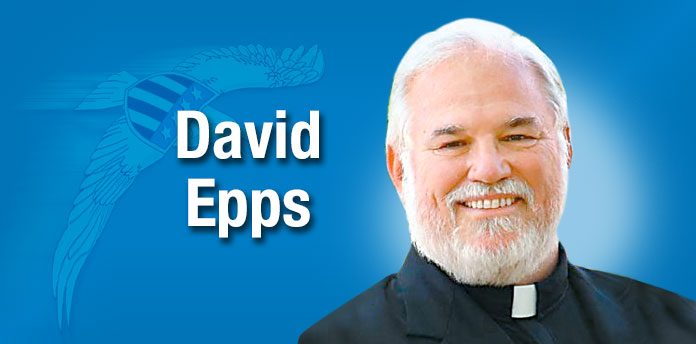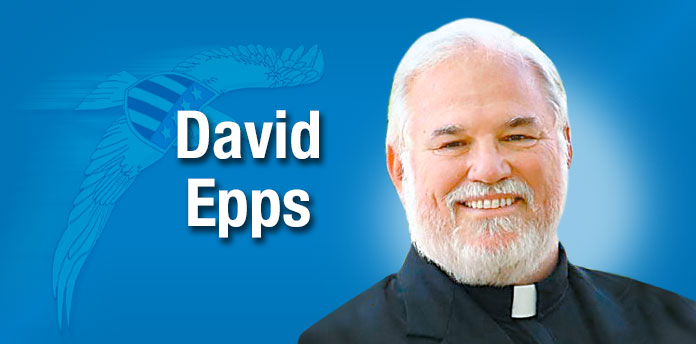 When I started college, I had no scholarships, no savings, no Pell Grant, no help from my parents … nothing. So, one morning I put on my suit and tie, drove to First National Bank in Kingsport, Tennessee, went in, and asked to see a loan officer. I took a seat and, when my name was called, I went into an office and sat down with a man who asked if he could help me. I told him I need a loan of $100 on a 90-day note, secured by my signature alone.
He sat back, amused, and asked what I needed the loan for. I told him I needed the loan for my first quarter's tuition and books at East Tennessee State University — $85 for tuition, the rest for books. He asked how old I was. I told him 18. One was not considered an adult in those days until 21. He asked if I had a co-signer. I told him that I did not.
"How are you going to pay the loan back?" he inquired. I told him I had two part-time jobs. One was as a youth worker at State Street United Methodist Church in Bristol, VA and the other was working in a warehouse for Lee Davis Oil Company in Kingsport.
He thought for a moment and said, "What about the tuition for next quarter? What will you do then?" I smiled and said, "Well. Since by that time I have a track record of paying back loans, I'll come back in here and ask for another 90-day note." I got the loan and started college.
Tuition didn't stay at $85 for a full load and, later, some of my textbooks would cost way more than even that $85 tuition. For the first two years, I lived at home. For me there were no fraternity parties, no athletic events to attend, no getting drunk on Friday and Saturday nights. I couldn't afford it.
After two years, I dropped out and joined the Marines. By the time I got back to ETSU, I had a wife and a child. I did have the G.I. Bill, but it didn't nearly cover the cost of college, so I had to work. I took out one loan of around $900 which I paid back after graduation. It was hard. When I walked across that stage to get my undergraduate degree, I was, for the most part, debt free.
I am opposed to the so-called college student loan cancellation. For one thing, the concept is a lie. The tuition isn't cancelled. It's just a debt that will be transferred to other people. People like me and people who didn't even go to college.
I agree that there is a problem with high tuition and part of it is because of the government and part is due to the universities themselves. Both are complicit in giving easy access to crippling loans. Most students who get in deep did not have good counsel before they signed on to these loans. Most don't understand how debt and interest will mount up and, when graduation comes (if it does), students who find a job in their field will be at an entry level pay status until they pay their dues and move through the ranks.
Minority students and students from lower middle class and below are often targets for predatory loans. And, if the student doesn't graduate, as is too often the case, they are still on the hook for the loans. So, here are some of my thoughts:
(1) Those who make the loans are responsible for them, not the taxpayer. The government has no money of its own. It simply takes it from businesses or working people to pay for what it deems necessary.
(2) Yes, the system is broken and needs to be fixed and regulated. Of course, this could result in some students not getting loans at all. In any event, the students who already have loans signed papers saying they understood their obligations, so they should live up to them.
(3) Students should have a clear idea of what their goals are and choose their majors accordingly. Some fields will require a master's degree, or higher, so keep this in mind.
(4) There are alternatives to attending private colleges and the "big" universities. There are alternatives to attending a "party school," or joining a fraternity or sorority. If you are in college to have a good time and not to prepare for a career, you are not ready for college.
(5) Community colleges and trade schools abound and very often their graduates earn more money than some college graduates. As of May 4 of this year the AVERAGE annual salary for a trade in the USA is $57,204. People who graduate from college with a degree in hospitality and tourism earn an average of $24,470 a year.
Theology and religion graduates (almost all of whom go to an expensive private university) earn $31,630 a year on average. Teachers fare better at $61,730 a year and social workers average $60,802 a year (I made less than $12,000 as a social worker doing the very dangerous job as a child protective services worker).
An advantage for the trades is that very few have any education-related debts when they start work. Oh, and by the way, the average salary for an enlisted person in the United States Air Force is $51,943 plus perks.
(6) Parents, please don't ever sign or co-sign for your kid's loans, whether it be for school, car, house, or anything else, unless you are in a position to pick up the debt if and when they default.
(7) Potential students, please don't work for a stupid major that will be a waste of four years because no one will hire you for that major. If you want to be a nurse, right now there is a nursing shortage, and you will have a good career.
I recently read an article on 10 jobs that one can get with a degree in gender studies. They were: Journalist, teacher, lawyer, writer, casting director, human resources manager, non-profit program director, lobbyist, human rights activist, and editor.
Well, no and maybe. To be a teacher, one has to have a teaching certificate and usually a teaching degree. Becoming a lawyer means several more years of law school. I'm just saying to do the research before you commit to a degree path. If your degree is in "classical Aramaic literature," you might get a job with that degree, but it will be in spite of it.
There are a tremendous amount of expenditures in universities that, in my mind, are wasteful and unnecessary. But I don't know, at the local level, how to change that. I know that college is coming fast and that many students are simply not prepared.
But here's the truth: College IS do-able, without decades of loan payments, but know what you and your child are getting into. Some thinking and plans may have to be adjusted and you might not get to go to the school of your choice. ETSU, from which I graduated cum laude, was my fourth choice behind Emory and Henry College, Tennessee Wesleyan College, and Hiwassee College. But I couldn't afford any of those three.
As that great British philosopher Mick Jagger once said, "You can't always get what you want." But you can almost always, when it comes to your future, get what you need. Without crushing debt.
And this final word — nobody should have to pay for your school loans. Not even your parents. If you did this, I feel your pain. I have made many, many wrong decisions in my time. But you're an adult now. Act like it.
[David Epps is the Rector of the Cathedral of Christ the King (www.ctk.life). The church has worship services at 10:00 a.m. on Sundays but is also live streaming at www.ctk.life. He is the bishop of the Diocese of the Mid-South (www.midsouthdiocese.life). He may be contacted at davidepps@ctk.life.]