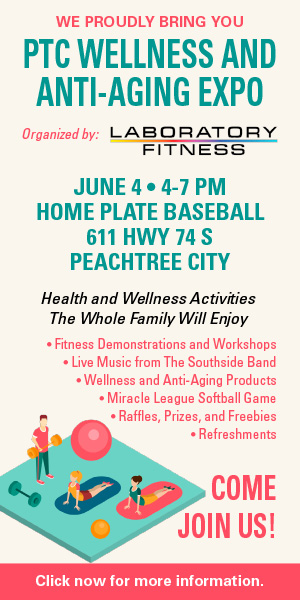 Kick off summer at the PTC Wellness and Anti-Aging Expo Saturday, June 4. 
The free event, organized by Laboratory Fitness, features live music, a Miracle League Softball game, fitness demonstrations and workshops, health and wellness experts, raffles, prizes, freebies, refreshments, and much more!
The event will be held from 4 to 7 pm at Home Plate Baseball, 611 Hwy. 74S, in Peachtree City.