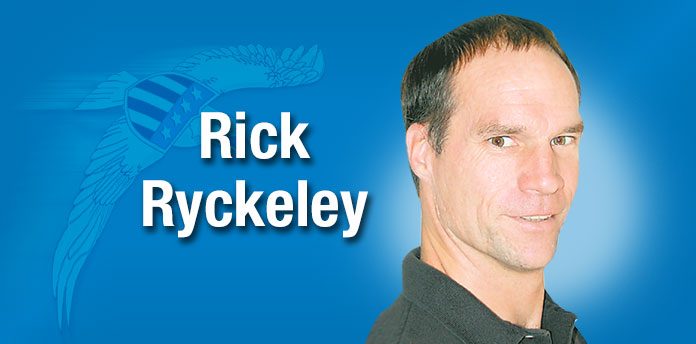 Some would have called the relationship a business one. Others might see it as simply give and take. Nevertheless, the relationship has been a pleasurable one from the very start and one that has made memories our family will never forget. That's what makes this pronouncement so difficult.
Come this July, The Wife and I will be celebrating twenty-three years of marriage. Unfortunately, despite trying to change their minds (and I've been trying for many months), we may not make it to celebrate our twenty-fourth. The heartbeat of America is about to stop beating. And when it does, our marriage goes on life support. Read on, Dear Reader, because the only thing that can save us, and the America as The Wife and I know it, is another slice of the best cake in the entire world.
In the nearly twenty-three years of writing this column, I've made it a point to avoid specifically naming businesses. Today I will break with that tradition.
Cutie Pies & Cakery is closing. The husband-and-wife owners have been creating unique delectable sweets in our little town for as long as The Wife and I've been married. But as anybody who's ever been fortunate to devour one of their incredible creations already knows, they are so much more than just business owners. They're family.
The Wife was born on Thanksgiving Day, so one of the very first cakes Cutie Pies made for us was a real turkey. The neck and tail feathers, both almost a foot tall, towered over the yellow cake with chocolate icing. It was the best, and funniest, cake either of us ever had. That cake started our relationship. Each year for The Wife's birthday, I've ordered a unique cake to celebrate the occasion.
Sadly, without one of them, the celebration of her special day just won't be the same this year. Anytime The Wife had a hard day at work, I made the short trip to our downtown for a slice of "cheer-her-up" cake. It's amazing to watch how eating a piece of cake can change one's mood after a hard day.
Now that's all gone with Cutie Pies closing, and I don't know what I'm going to do. But they haven't just been there for The Wife and me. They've been there for our granddaughters, Little One and Sweet Caroline, even before they were born.
First, their mom got a special cake for her baby showers. On their first birthday, while sitting in their highchairs, the Girly Girls smashed a small chocolate cake placed in front of them and then smiled as they gobbled handfuls of it down.
Sweet Caroline loves dinosaurs so her birthday cakes have always been fashioned around a dinosaur theme. Butterflies, unicorns, and rainbows are favorites of her big sister, Little One, so her cakes have been created along that whimsical theme. The girls will turn eight and nine this weekend.
Sadly, we will pick up their last specialty creation made by Cutie Pies this Saturday. It will be a chocolate cake with a black and white and a brown and white guinea pig on top. We have a year to decide what to do for their next birthday, but we know that whatever cake we choose will be missing the one ingredient that has made all the cakes we've gotten from Cutie Pies so special. The ingredient of Love.
Economists say the heartbeat of America are small businesses. With the closing of Cutie Pies & Cakery America's heart has skipped a beat.
From The Wife, me, and our entire family: Teresa and Scott, we thank you for all the specialty cakes you've made for us (and countless others) over the years. We wish for you sweet times as you go through the rest of your lives. And if you ever happen to have an extra piece of cake or two, please let us know.
[Rick Ryckeley has been writing stories since 2001.]