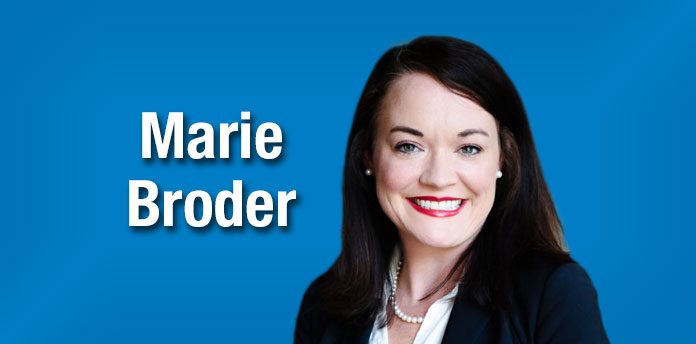 Over the past few months, you've heard me sing the praises of the assistant district attorneys, victim advocates, investigators, and law enforcement officers who have successfully tried cases across the circuit.
Watching other people try cases is somewhat foreign to me. As an ADA and Chief ADA, I have tried nearly every major case in our circuit. With the assistance of then-DA Scott Ballard, I once tried a number of serious cases in one year in Spalding County alone. I was not a General, guiding the troops, but a foot soldier in the trenches trying several cases a year.
As the appointed and now elected District Attorney, my role has necessarily changed. I can no longer try every case in the Circuit. I rely on the excellent team I have put in place to present cases the way that I would.
Even then, I have counseled my staff on their cases, made suggestions, and observed as much of the proceedings across four counties as I can. I have commiserated with many ADAs as we have sat nervously waiting on a jury to render their verdict. Any real trial lawyer will tell you that waiting on a verdict is like getting a root canal without anesthesia while you have the flu. It is miserable, but a necessary part of our job
But this past [month], I put on my best suit and have been trying my first jury trial in nearly two years. While I know what to do, and how to do it, I would be lying if I didn't admit that it was nerve-wracking. Yet, like riding a bicycle, you might be nervous to get going, but once you start you can rely on your experience to push those pedals and move on down the road.
As I write this article, our trial is still going. I do not know what a jury will do and I tell the same thing to the victims who look to me for justice. But there are cases where I would rather have twelve people tell me someone is not guilty, than give someone a plea deal where they do not have to accept full responsibility for the evil they have done. With that in mind, being your elected District Attorney has not stopped me from being my true self: a trial attorney who seeks justice for victims.
I am a reluctant politician. I didn't go to law school to get a title. I went to law school, in part, because my family were victims of a horrific crime and they had a poor experience with the justice system.
To do the work I want to do, I need the votes and support of this community, but, at heart, I live for standing in front of a jury to prove my case and dare twelve people to let a wrongdoer escape from what they've done. I may be all of five-two and a woman, but don't get in my way as I take up my sword and dive into the fray to hold people accountable for the wrongs they do.
I am back in the saddle and, while I don't know what a jury will do in any given case, you can be sure that no one in this circuit will have unlawfully died at the hands of someone else without every inch of my soul fighting to see justice done.
Until next time, be kind to one another. For my part, I'll be in a foxhole wearing a suit, my hair up, armed with the truth, and taking care of business to protect each and every one of you.
[Marie Broder has served as the Griffin Judicial Circuit district attorney since 2020. She resides in Griffin.]