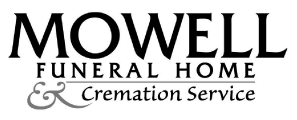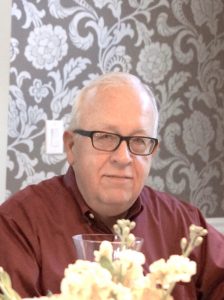 Richard Cox of Tyrone, GA passed away Monday, May 23, 2022, after a short illness.
Richard is survived by his wife of over 50 years, Mary Ann Cox; his daughters, Jennifer Pate and her husband Jeff Pate of Fayetteville, GA; Kimberly Harrelson and her husband Kris Harrelson of Mendham, NJ and Katherine Cox of Roswell, GA.
A beloved Papa to his six grandchildren, Anna, Molly, Evie, Ben, Natalie and Samantha, he will be dearly missed. The eldest of four sons born to Richard M. Cox, Jr. and Edna Ruth Casper Cox, he is also survived by two brothers, Stephen Cox of Oxford, MD and John Cox and his wife Mary Cox of Jacksonville, FL.
Richard was born in Albany, NY and in his youth moved to Cranford, NJ where he met his future wife. They met on a blind date and if you have spent any time with him, he surely told you that she was considering becoming a nun at the time but that he managed to convince her otherwise.
The first son-in-law of Cuban immigrants, Richard began his life with Mary Ann and quickly became a devoted family man.
Richard spent his professional life in sales and took pride in his work, primarily due to his commitment to always provide for his family. His family meant everything to him and his pride in his wife, children and grandchildren was deep and unending.
Richard's other passions included cooking, music, old cars, including his '55 Chevy Bel Air that he restored many years ago, his dogs and grand dogs. One of his favorite activities was being the DJ for a 50's themed sock-hop for the Girl Scouts when his children were young. He loved to talk and tell stories of events and experiences from long ago, usually involving a friend, a loved one and a good laugh.
A memorial mass will be held at 10:00 AM on Saturday, May 28, 2022, at Holy Trinity Catholic Church, Peachtree City, with a reception following in the Church's Saint Faustina Hall. Inurnment will be held at 2:00 PM on Saturday, May 28, 2022, at Westminster Memorial Gardens.
Expressions of sympathy may include donations to the Saint Vincent de Paul Society at Holy Trinity Catholic Church or the Fayette C.A.R.E. Clinic, Inc.
We welcome you to provide your condolences, thoughts, and memories of Richard on our Tribute Wall. Mowell Funeral Home & Cremation Service, Peachtree City, www.mowells.com