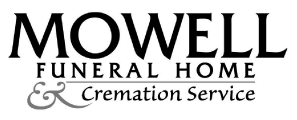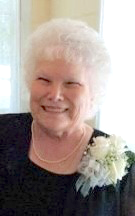 Charlotte Louise Murphy Elliott entered into the presence of the Lord on May 24, 2022, at the age of 80 following an arduous battle with cancer.
She was born to Alvah Hollis Murphy and Bertha Williams Murphy on June 22, 1941.
She grew up as an only child in Zebulon, GA and some of the amazing friendships started in childhood remained throughout her life. She often shared delightful memories from having chickens as pets to driving her favorite Corvair through farm fields.
After graduating from Pike County High School, Charlotte attended Tift College in Forsyth, GA earning a degree in Education in 1962. Charlotte taught in Cobb and Pike County before moving to Clayton County where she taught sixth grade for most of her career.
In January of 1968, Charlotte met Edward Lee Elliott, Jr. through a family member, and they married just a few months later on July 20. Ed and Charlotte went on to have two children, Phyllis and Mandy.
Charlotte's love for God was unwavering and grew from the seeds planted at the small family church in Zebulon, Nazareth. She was always an active member of her church and committed to prayer and worship, striving to share the Good News with others at every opportunity.
In 1999, Charlotte retired after teaching generations of students over thirty years. In retirement, she and Ed enjoyed attending church and spending time with family and friends including hosting "movie nights" and playing board games. Charlotte also liked to read and crochet.
Charlotte is preceded in death by her husband of 53 years, Ed Elliott, and is survived by daughter Mandy Elliott and daughter Phyllis Elliott and husband Adam.
The family would like to express appreciation for those who have stood with Charlotte over the past year as she battled cancer including extended family, Harp's Crossing church family, Piedmont Cancer Institute, Senior Helpers, and Brightmoor Hospice.
There will be a funeral service for Charlotte at Harps Crossing Baptist Church on Friday, May 27, 2022, at 12:00 PM. The family will receive family and friends at the church prior to the service at 11:00 AM – 12:00 PM.
In lieu of flowers and in celebration of Charlotte's devotion to teaching elementary students and her passion for her church, the family is requesting donations to the Harp's Crossing Christian Academy and Preschool.
We welcome you to provide your condolences, thoughts, and memories on our Tribute Wall.
Mowell Funeral Home & Cremation Service, Fayetteville, www.mowells.com