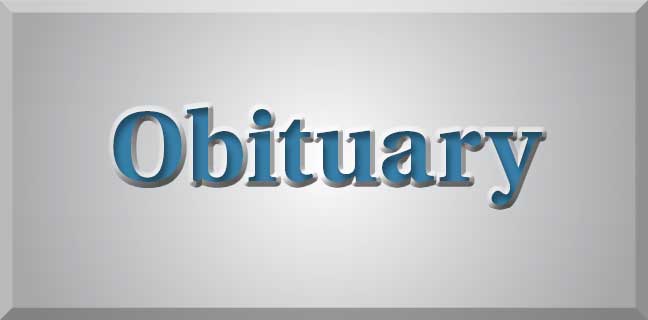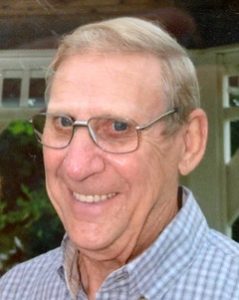 Calvin Barley of Peachtree City, Georgia, passed away on Friday, May 13, 2022. He was the second son of Edgar and Belva Barley, born on December 9, 1940.
Calvin grew up in Bellwood, Pennsylvania. He was born with innate curiosity. He learned how to hunt, fish, camp and make do with whatever was available. Upon graduation from high school, and while just 17 years old, he followed his brother Marvin into the U.S. Navy.
After Basic Training, Calvin became an Aviation Fire Control Technician and was responsible for maintaining, troubleshooting, repairing and testing complex weapons systems employed by various naval aircraft. While stationed at NAS Whidbey Island he met and married his first wife Geraldine Lowery. They had two children, Kelly and Belinda.
Calvin led an exciting life in the Navy. He made several deployments with both the Atlantic and Pacific fleets. He served during Vietnam and while doing so, survived serious fires aboard the USS Forrestal and USS Enterprise. He achieved the rank of Master Chief Petty Officer. Calvin loved the sea and returned often to deep-sea fish or sail via cruise ship.
After the Navy, Calvin settled in Riverdale, California, where he made life-long friendships. Divorced, he met and later married Lillian (Jill) Carey Clark. His curiosity led him to Fresno State University, where he graduated Magna Cum Laude with a degree in Education. "Grandpappy" also shared his love of the outdoors with his loved ones. Calvin and Jill moved to Peachtree City in 2008, where he joined and loved time spent with Airbase Georgia of the Commemorative Air Force.
Calvin is preceded in death by his parents, brother and daughter. He is survived by his wife, Jill; son Kelly (Karnell) Barley of Newport, NC; granddaughters Monika (Gary) Wertman and Mirandah (Bill) Bletner; grandsons Brandon and Lance Pereira. He is also survived by his stepchildren Brad (Yuni) Clark of Crestview, Florida, Chris (Jeff) Turner of Peachtree City, and Steven (Louisa) Clark of Fresno, California; grandchildren Jeffrey (Rebecca) Turner, Allison (Greg) Jones, Daniel Clark and Rhyan Clark; and great-grandchildren Gavan, Karson, Ames, Walker and Coen-Calvin.
A Celebration of Life Ceremony for Calvin will be held Friday, June 17, 2022, at 2:00 PM at Airbase Georgia (1200 Echo Court, Peachtree City, Georgia 30269). A reception will follow at Line Creek Brewery (150 Huddleston Road, Suite 300, Peachtree City, Georgia 30269) from 3:00 – 5:30 pm.
The family expresses sincere gratitude to those who have reached out in support and prayer. In lieu of flowers, please join us for Calvin's celebration. If you cannot attend, Calvin would want you to express your love to those you value.