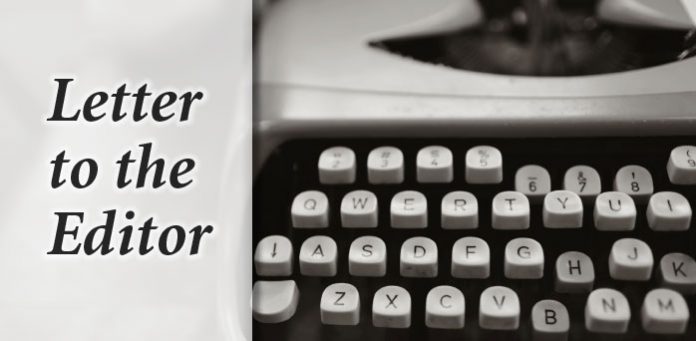 It was 1971 when I first came through Peachtree City looking for my first home. It was just a big field with a couple of developments. I incorrectly thought it would never amount to much, so I bought a home in Fairburn. Wow, that was a big mistake.
Peachtree City, where I have lived for over 7 years, is a fabulous place. It's diverse and the people here are much friendlier than just about anywhere. I love living here … with one exception, the traffic along Highway 54. Especially at the Highway 74-54 intersection.
The only way to lessen the worsening Hwy 74-54 mess is to create alternate routes. And abolishing the four-way stops and speed bumps on MacDuff Parkway, a natural alternative route for those going towards Kedron or I-85, is something that can be accomplished with little effort. Either put in roundabouts or make them two way stop signs with no speed bumps.
Compare driving down McDuff to driving down Peachtree Parkway or Robinson Road. A comparable distance takes twice as long. Why? A ridiculous and completely unneeded series of speed bumps and four-way stop signs on MacDuff. Instead of using MacDuff as a bypass, most people just stay on Hwy. 54, worsening the traffic situation for the left-hand turn at 74.
Bringing Coweta, Fayette and PTC government officials together to jointly apply pressure on the state DOT to fund other alternate routes will be more difficult. But, as a former County Commission Chairman in another Georgia county, I know that's the best way to get the funding.
On another traffic related issue, I have read in The Citizen about the proposed renovation of the Aberdeen Village Shopping Center off Highway 54. Some citizen comments were interesting … but missed the negative traffic impact of this proposal and the precedent that it sets.
The owner, Mr. Royal, wants to renovate his retail space. That's a great idea. However, making new multi-family housing part of the renovation just adds additional traffic on Hwy. 54. Yes, he only proposes a dozen units to start. But that is only the beginning.
I was on the PTC Planning Commission a few years back when Mr. Royal proposed a major renovation of Aberdeen Village with over 200 housing units including a large brick building someone called the "Royal Hotel." That proposal was rejected by the Planning Commission, by a vote of 5 to 0.
We, the citizens, should oppose this new proposal for several reasons:
1. While Mr. Royal is requesting to rezone the front portion of his property into an LUC, nothing actually stops him … or a future owner when he sells the property … from requesting the balance be rezoned as well. It would certainly be difficult for the city to decline that request once the front portion is approved. Here comes more housing and more traffic.
2. Developers want the owners of the nearby Willow Bend Shopping Center to sell. This is the "Blue Top" shopping center where the classic Bloom Coffee shop and Al's Cleaners now reside. Developers want to tear it down and put up a center where you have retail on the bottom and apartments (or town homes) on top. How can PTC ever stop that once the Aberdeen/Royal area is approved?
3. This general area was also part of the out-of-touch Livable Centers Initiative (LCI) plan that our citizens were totally opposed to. Finally, the last City Council saw that opposition and passed on the LCI plan. As part of the LCI study, townhomes were also proposed on Commerce Drive, one development close to Hwy. 54 and several farther away back near the banks. Using the same rationale, if the Aberdeen Village rezoning (including multi-family housing) is approved, additional requests for more on Hwy. 54 will be received shortly thereafter.
Do not misunderstand me: while I was on the Planning Commission and afterwards townhomes were approved throughout the city to help address the growing need for housing. But they were approved in areas with minimal impact on Hwy. 54 or Hwy. 74 traffic. These housing units certainly seem reasonable.
The Aberdeen redevelopment project needs revision. Multifamily housing, which sets a bad precedent in the Hwy. 54 area, must be removed.
So, if you do not want additional traffic at the Hwy 54-74 intersection, come out to the City Council meeting. Make it clear that we do not want more housing in the center of our town.
Jack Bernard
Peachtree City, Ga.
[Bernard is a former member of the Peachtree City Planning Commission.]