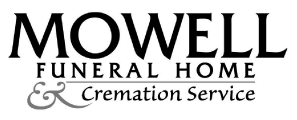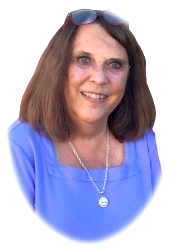 Barbara Ann Luiz Harris passed away peacefully on May 2, 2022, in Newnan, Georgia.
She was born September 18, 1948, in Beverly, Massachusetts, the daughter of the late Albert Luiz and Annabelle Tait Luiz. She spent most of her childhood in Spartanburg, South Carolina, before her family moved to Newnan in 1964.
In 1966, she graduated from Newnan High School. She then attended Georgia College and State University in Milledgeville, graduating in 1970 with a bachelor's degree in education. She would later go on to earn a master's degree in media science from Georgia State University and a specialist's degree in education from the University of West Georgia. 
She spent her entire career as an educator, working in many schools across multiple counties in metro Atlanta, including 15 years in Fayette County schools. She began her career as an elementary school classroom teacher, and later became a librarian and media specialist.
Beloved by her students and colleagues, she was a two-time Teacher-of-the-Year award winner in the schools where she taught. She was also a lifelong book lover and an avid reader, and she loved to share her passion for children's books with her students. 
She was predeceased by her husband, Conrad Harris, to whom she was married for 32 years. She spent many summers traveling with him throughout the U.S., and she also completed the Bike Ride Across Georgia (BRAG) with him on three occasions. When summers were over and school was back in session, she could be found on most Friday evenings cheering loudly for the football teams that Conrad coached.
She had a wide variety of interests and hobbies. She loved to travel and visit beaches throughout the country, and she also loved spending time in the Rocky Mountains. She loved to sing in school choruses and church choirs, and during high school in the 1960s, she was part of a Newnan-based folk song ensemble called The Four Strong Winds.
She loved gardening in her yard, and after retiring from her teaching career, she became a Master Gardener and volunteered for 10 years at the University of Georgia Research and Education Garden in Griffin.
She loved entertaining family and friends around Christmastime at her home, which was always impeccably decorated for the occasion. She also loved making and admiring art, watching classic movies on TV, and singing along to Broadway musicals. And finally, she loved rescuing dogs, having adopted many rescued dogs throughout her life. 
She was beloved by her family and friends, and went by many nicknames, including "Barb", "Barbie", "Cubbie", "Mom", and "Nana." She is survived by brothers Albert Luiz (Gale) and Steven Luiz (Elaine); daughter Kathlene Moyer (Matthew); stepdaughters Julie Eckert and Joy Harris; stepson Patrick Harris; two grandchildren; four step-grandchildren; two nieces; and three nephews. 
A memorial service will be held at 2:00 p.m. on Saturday, May 28, 2022, at Mowell Funeral Home in Fayetteville, with visitation from 1:00 p.m. to 2:00 p.m. In lieu of flowers, the family has requested that contributions be made in Barbara's memory to St. Jude's Hospital, the Salvation Army, Doctors without Borders, or the American Society for the Prevention of Cruelty to Animals (ASPCA).
A memorial service will be held at 2:00 PM on Saturday, May 28, 2022, at the Chapel of Mowell Funeral Home, Fayetteville. The family will receive friends from 1:00 PM – 2:00 PM prior to the service at the funeral home. 
We welcome you to provide your condolences, thoughts, and memories on our Tribute Wall. 
Mowell Funeral Home & Cremation Service, Fayetteville, www.mowells.com