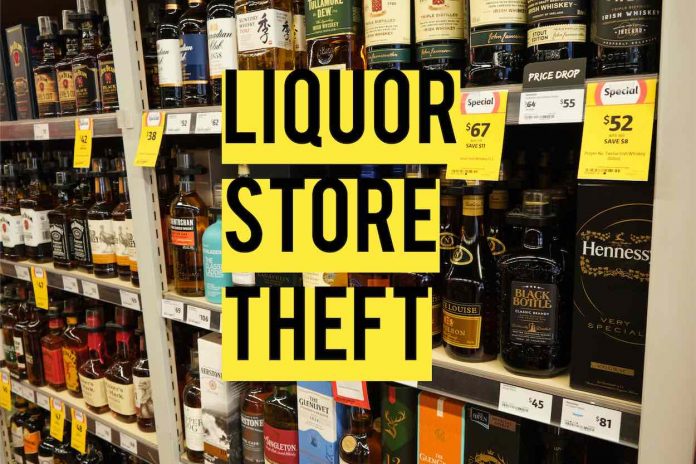 One man is in custody and another is being sought in connection with an April 28 burglary at the Peachtree Bottle Shop at Wilshire Pavilion in Peachtree City, the fourth such burglary so far this year in the city.
Peachtree City Police Department spokesman Chris Hyatt said officers on April 28 at 5:08 a.m. responded to an alarm call at the business.
Arriving at the location, Hyatt said officers found the front glass door shattered, with $1,200-1,500 in alcohol reported stolen.
Subsequently arrested for the burglary was Aquarious Woodruff, 34, of Atlanta. In addition, police have a warrant for 21-year-old Atlanta resident Zabion Battle, said Lt. Brad Williams.
The investigation between this break-in and other liquor store burglaries in the region is ongoing, Williams added.
In another Peachtree City case, police on April 28 at approximately 9:40 p.m. responded to the area of Smokerise Crossing in reference to a burglary in progress.
While in route, officers learned that a male was seen in the backyard of a residence and ran away when the homeowner turned the light on and noticed him near the back door, the police report said.
"Upon arrival, a perimeter was established and a K-9 assisted in searching the area. The area was searched with negative results and a rear window was found damaged. The window did not break completely therefore no entry into the residence was made by the suspect(s)," according to the report.