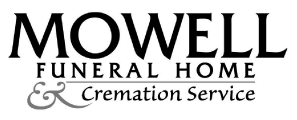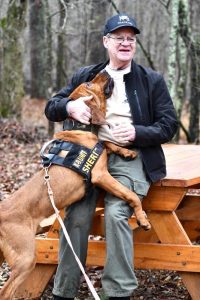 Richard Babb of Fayetteville, Georgia, passed away on Easter Sunday, April 17, 2022, after a courageous battle with cancer. He was born the middle child of seven to Reverend Harold and Helen Babb on September 29, 1944. Richard grew up in and around Oak Ridge, Tennessee. While at school, he participated in all types of sports with baseball and football his favorites. After school, Richard moved to the Atlanta area and began his career at Delta Air Lines.
Taking a leave of absence from Delta, Richard joined the US Army in 1965 and served in Africa, Europe, and Vietnam. He was certified as Marksman in rifle, automatic rifle, and pistol, was a member of the 101st Airborne Division, and completed two tours in Vietnam. Richard was recognized for his distinguished military service with many awards most notably the Silver Star, Bronze Star, and Purple Heart.
In 1979 Richard met his wife Debbie and their legacy began in Morrow, Georgia. With the love of God and family as the foundation, they raised three children and were blessed with seven grandchildren. In 1996, they moved to Fayetteville, became members of New Hope Baptist Church, and continued their life journey.
In retirement, Richard was seldom idle. He took on a variety of activities and assisted others with their businesses, health issues and special projects. His favorite time spent was working with the Fayette County Sheriff's Department K-9 Tracking Team as a volunteer. After a day with the dogs, he always came home with a smile on his face.
Richard enjoyed traveling, particularly cruises, would rather be outdoors, could fix most anything, and found joy in helping others. Those who knew Richard well, knew he spoke his mind, liked to tease… often with sarcasm, loved his hugs, and had a tender heart. His life revolved around his family and friends. Richard was someone you could always count on.
The family expresses sincere gratitude to the many friends and family who surrounded them with support and prayer. May God bless and keep you.
Richard is preceded in death by his parents, and siblings, Erma Jean, and Jerry. He is survived by his wife, Debbie; children, Freddy (Trina) Babb of McDonough, Jimmy (Stephanie) Babb of Richmond Hill, and Caycee (David) Bradley of Brooks; seven grandchildren; Richard Garrett Babb, Mackenzy Lively, Nathaniel Babb, Darah Babb, Kherington Babb, Bennett Bradley, and Myra Bradley; siblings; James Babb, Larry Babb, Pamela Gable, and Stanley Babb; and many nieces and nephews.
A Celebration of Life Service for Richard will be held Thursday, April 21, 2022, at 11:00 AM at New Hope Baptist Church, South Campus (1563 Joel Cowan Parkway, Senoia, Georgia 30276). Visitation will be held Wednesday, 5:30 – 7:30 PM at Mowell Funeral Home in Fayetteville, Georgia. Interment will follow the service at Westminster Memorial Gardens, Peachtree City.
We welcome you to provide your condolences, thoughts, and memories on our Tribute Wall.
Mowell Funeral Home & Cremation Service, Fayetteville, www.mowells.com