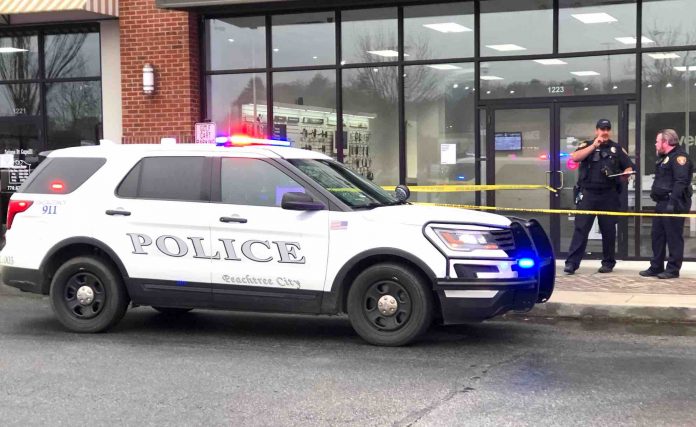 UPDATED MONDAY, FEB. 28 — Peachtree City police are investigating a Feb. 27 robbery at the Verizon store at the Kedron Village retail area where phones and cash were stolen.
Peachtree City Police Department spokesman Chris Hyatt said two black males entered the store at approximately 4:30 p.m., with at least one of them carrying a handgun.
The suspects forced the victim to turn over an unknown number of cell phones along with an undisclosed amount of cash, said Hyatt.
Hyatt said there were no injuries reported as a result of the robbery.
Additional details of the robbery will be available as the investigation continues.