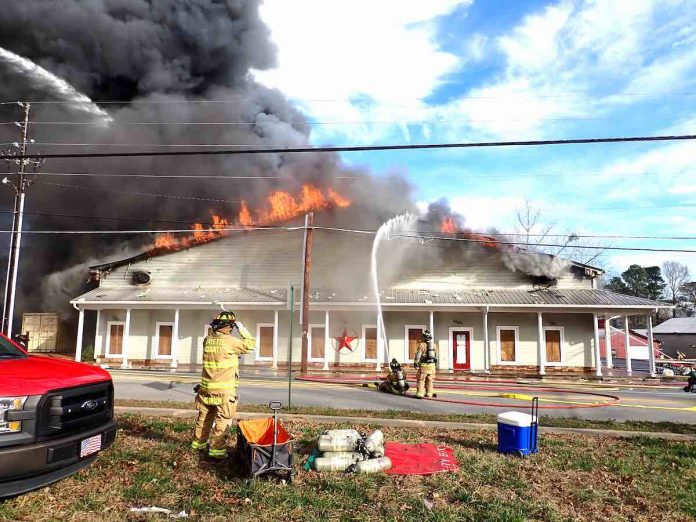 A Wednesday afternoon fire at the Red Door Consignment business on Senoia Road in Tyrone resulted in a complete loss of the building, but with no injuries reported.
Fayette County Emergency Management Agency Director Mike Singleton said Fayette County Fire and Emergency Services units from stations 2, 3, 4, 5, and 11 at 3:07 p.m. were dispatched to a commercial fire at 859 Senoia Road.
The report of the fire indicated that flames were coming from the roof, and with an evacuation in progress, Singleton said.
Upon arrival, units found heavy smoke and flames showing from the roof of the structure, Singleton said, adding that Peachtree City Fire/Rescue was requested for mutual aid, and unit E-81 responded.
"Offensive interior operations began, but due to the volume and location of the fire, crews were pulled out and defensive operations were initiated," said Singleton. "There was a structural collapse shortly thereafter."
Singleton said the majority of the fire was extinguished within two hours, with overhaul operations continuing for several more.
There were no injuries or fatalities, though the building was a complete loss, Singleton noted.
 The investigation into the cause of the fire is ongoing.