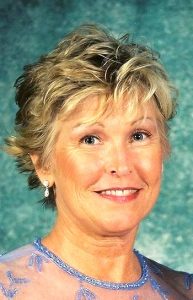 Brenda Bell Smith, 73, passed away on Sunday, January 9, 2022.
Demonstrating a life-long faith, Brenda is now at home with her Lord and Savior.
Brenda spent her childhood in Hapeville, Ga., graduating from Hapeville High School in 1966. She worked for the State of Georgia from 1972 to 1982 in the Department of Revenue, until she retired to become a full-time mother and homemaker.
Brenda had a heart for caring for people and animals. She delighted in serving various organizations in Fayetteville, GA, including volunteering in numerous capacities within Fayette County schools and her church, Fayetteville First United Methodist.
She was especially proud to serve on the board of the Fayetteville chapter of The Honor Flight Network, a national organization dedicated to flying veterans to visit military service memorials in Washington, D.C.
Survivors include: children, Allison Herdic (Scott) and Steven Smith (Jessica); grandchildren, Ella and Katherine Herdic, and Hudson and Nolan Smith. H. Allen Smith, Jr. is the father of Allison and Steven, and former spouse to Brenda. Brenda is preceded in death by her parents Robert F. Bell, Jr. and Evelyn Bell of Hapeville, Ga.
A private memorial service will be held at a later date. In lieu of flowers, donations may be made to Fayetteville First United Methodist Church.