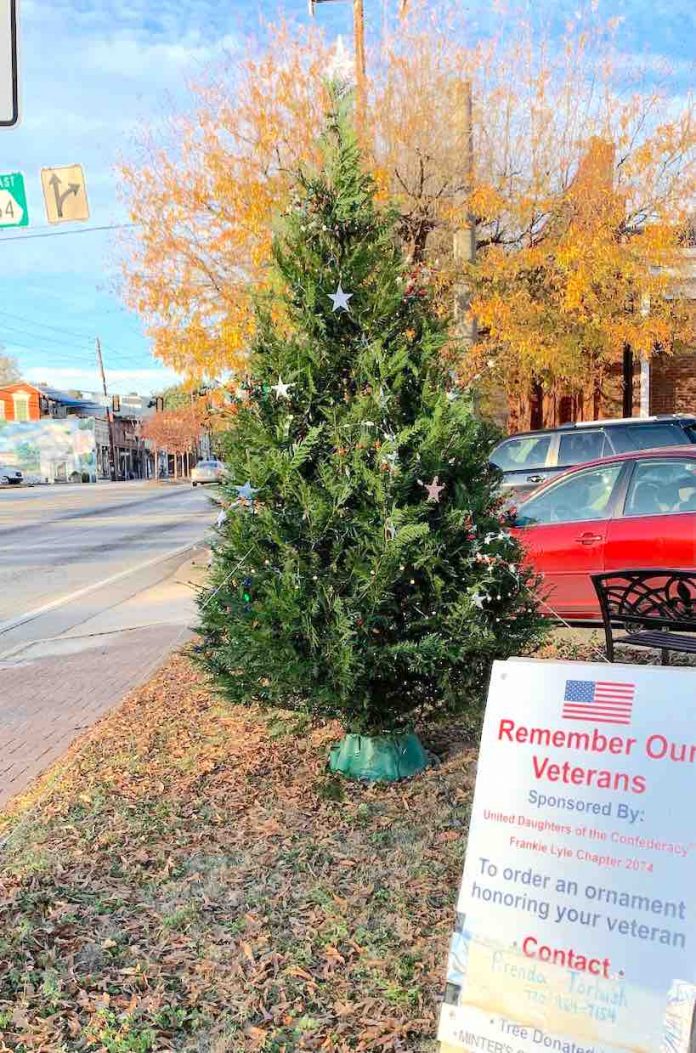 The Frankie Lyle Chapter of The UDC will again honor veterans by selling $10 custom ornaments which will hang on the Christmas tree in front of the American Legion Post 105 log cabin in Fayetteville. The address is 180 Glynn Street.
It is a fund-raiser to pay for military service awards and recognition ceremonies done regularly to honor veterans. You may purchase an ornament to honor any veteran that you wish to honor.
We will make your ornament and hang it right away on the tree. You may come get your ornament off the tree on or after Christmas Day or we will get it to you in January. Add $3 and we will mail it to you.
Contact Brenda Torbush to order 770-964-7154, torbushbrenda@gmail.com. Buy one for each veteran in your family or for a friend or neighbor. The dedication of the Veterans Tree was 6 p.m. Dec 7.