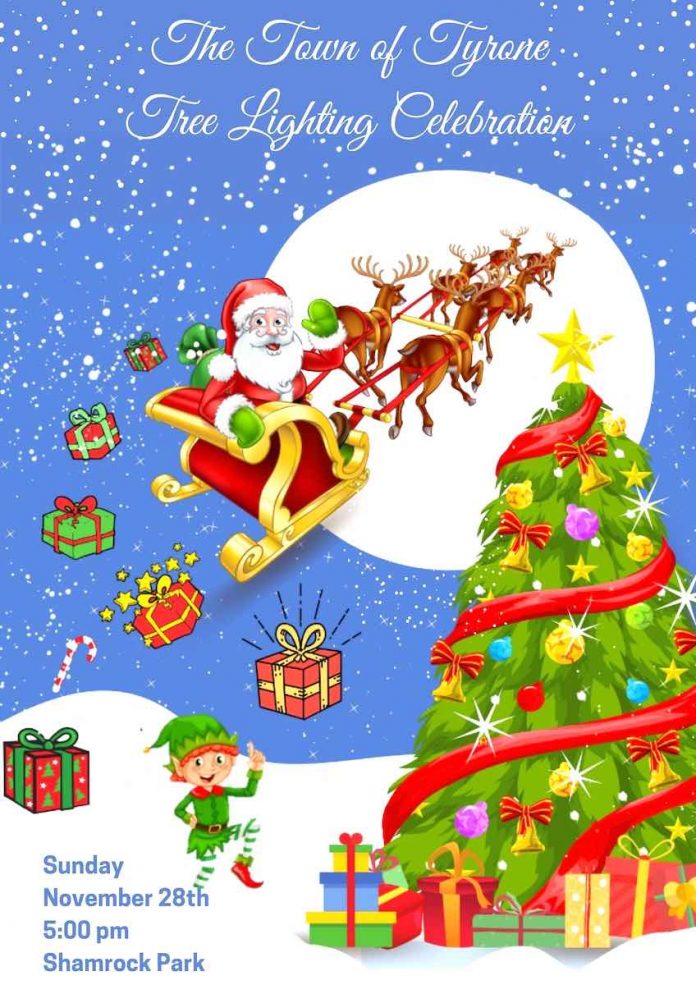 Tyrone's town manager is reminding everyone to "Join us on Sunday for family fun!"
"Meet us at Shamrock Park on Sunday, November 28th at 5 p.m. for our Annual Tree Lighting event. As always, there will be something for everyone," said Town Manager Brandon Perkins.
Among the holiday happenings:
• Photos with Santa
• Free S'Mores
• "Reindeer" Rides
• Get INSIDE a Snow Globe
• Sleigh Rides
• Funnel Cakes
* And More!
"We look forward to seeing you here!" said Perkins.