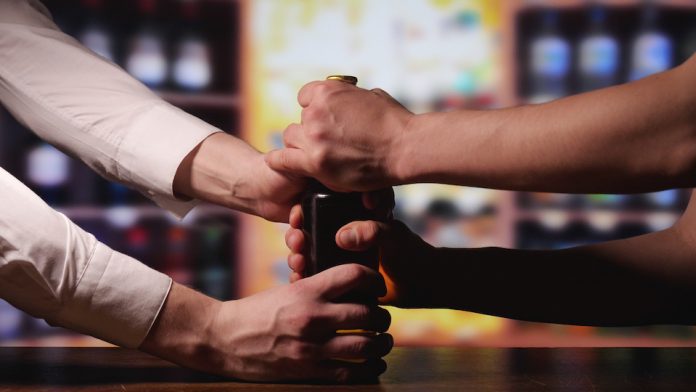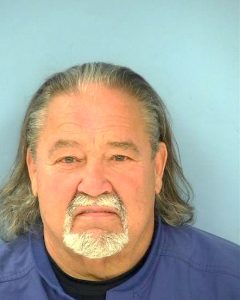 Fayetteville business owner Larry Graves has been charged with felony terroristic threats and acts and misdemeanor simple battery following a Nov. 18 incident involving a man and woman at a beer bar and restaurant at the Trilith community on the city's west side.
Larry B. Graves, 72, was charged with felony terroristic threats and acts and misdemeanor simple battery, according to Fayette County Jail records.
Graves is listed on Fayette County property records as the owner of the Olde Courthouse Tavern in downtown Fayetteville.
Fayetteville Police Department spokesperson Ann Marie Burdett officers on Nov. 18 were dispatched to the Barleygarden Kitchen and Craft Bar on Trilith Parkway regarding an alleged physical altercation.
Police said that one of the parties involved in the alleged altercation was standing outside the restaurant, and the other individual was circling the area in a black GMC SUV, Burdett added.
"Police met with the complainant, who said he was seated at the upstairs bar with a female companion. An unidentified male sat down and began speaking to his companion. The complainant told police that the communication between the parties upset his companion and (the two) decided to leave the restaurant," said Burdett.
The complainant said the male subject attempted to prevent the complainant and the female companion from leaving the area, Burdett noted.
"Based on witness statements, the male subject, later identified as Larry Barge Graves, initiated a physical altercation by kicking the leg of the complainant as he attempted to leave the premises," Burdett said.
"A physical altercation ensued between the two parties, and the restaurant employees separated the two males as the complainant reacted to being kicked by Graves."
Burdett said the males were separated, and the complainant told police Graves threatened him and said, "he would put a hole in his head."
The complainant/victim said he was concerned Graves would shoot him or his companion, Burdett said of the report.
Burdett said the complainant informed police he wanted to press charges against Graves, and witness statements were obtained.
Criminal warrants were subsequently sought and obtained for the felony offense of terroristic threats and misdemeanor simple battery.
Fayetteville Police located Grave's vehicle within the city limits and made contact with him to inform him he had warrants for his arrest, according to Burdett.
Burdett said Graves was placed under arrest for the offenses mentioned above and transported to the Fayette County Jail. Graves was served the warrants in the jail.