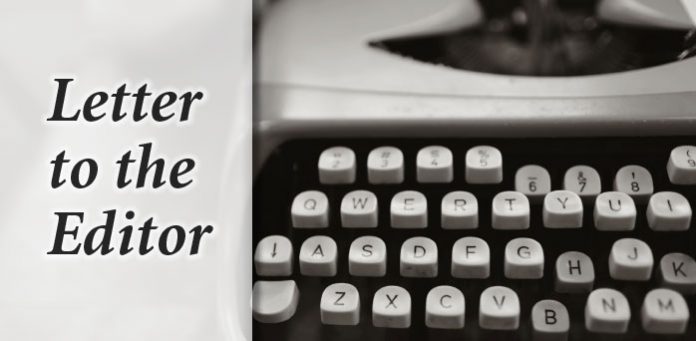 There is a difference between words and actions. Words can be spoken by anyone, and are often used by election candidates to pontificate or promise grandiose, but usually nebulous, solutions to issues. But in this upcoming Peachtree City mayoral runoff election, the citizens have an advantage.
That advantage is the voting record of both candidates, who have both served on Peachtree City council before. This voting record points to very stark differences between myself, Eric Imker, and my opponent, and our goals for this city. Allow me to summarize the three main points of my campaign: Protect the Village Concept, Improve Traffic Flow, and Lower Taxes, and illustrate these differences.
Protect the Village Concept: I voted "No" to rezoning 86 acres of perfect industrial land to dense residential housing near the railroad tracks. This acreage would've never been seen from MacDuff Parkway because half the trees would still be there. It's a shame my opponent voted "Yes" to destroy the forest and then remove the possibility of new jobs and revenue for the city, all while failing to address the added traffic ramifications. Ask yourself, was this in the best interest of Peachtree City?
In the future my opponent wants to double down on Huddleston Road and create an even bigger nightmare of traffic on Ga. Highway 54 by placing bars, restaurants, and more commercial. This is not the densely packed environment you want for our family-oriented city, nor the vision our founders had in mind. Overall, we need to keep the village concept intact. It's one of the tenets that makes Peachtree City unique.
Traffic: I voted "No" to adding the additional light on Hwy. 54 knowing it would only make traffic worse. GDOT wrote council and agreed. My opponent, and others who just lost re-election attempts, voted "Yes" and allowed developers to walk away with millions while we got more horrible traffic issues.
I have low-cost ideas to improve traffic flow, especially during rush hour on Hwy. 54. See my website, www.ericimker4ptc.com, for these ideas plus more. My opponent has presented nothing for immediate relief and only talks about a future bypass. That's nice but it won't happen for at least 15-20 years. What about the current congestion getting worse by the day? My opponent and I are miles apart with traffic solutions.
Lower Taxes: It is well known I have the knowledge to implement a successful budget. I brought our city out of a $22M hole in 2010 to a balanced budget in 2015. But all we have seen for three years straight, except of course, this election year, are tax increases. With my budget solutions I can provide pay increases for our deserving Police, Firefighters and other First Responders, lower our stormwater bills, and still have enough for tax cuts.
I realize a lot of folks in PTC are rather affluent and don't mind paying "a little extra." But many others are living paycheck to paycheck. They need these tax cuts. And here's the part most forget about. Industries see how easily PTC has raised taxes and so they simply stop looking here. Lower the taxes and they'll start investing in PTC again. This brings more jobs and more revenue. Win-win.
This is a pivotal moment for the future of our city. Do we want to become a bustling Atlanta suburb? Or do we want to maintain the family oriented and unique feel of Peachtree City? Do we want to continue to see over-budget projects and higher taxes, or lower taxes with improved (!) services due to experienced budget knowhow?
Make no mistake. My opponent and I had a positive working relationship while serving together on council. But when you vote in this upcoming runoff, consider the issues first and foremost. And consider which candidate's voting record and plans align with what's in the best interest of Peachtree City.
Eric Imker, Candidate for Mayor
www.ericimker4ptc.com
Peachtree City, Ga.