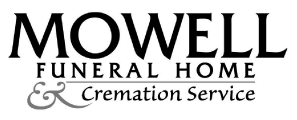 Tommy Dwight George, Sr., 72, of Jonesboro passed away October 23, 2021. He was born on December 31, 1948, in Atlanta, Georgia, to the late Albert and Margaret Luke Holland George.
Tommy was a dedicated employee of the City of Atlanta for 24 years. He was a professional welder and blacksmith. Tommy loved to hunt, especially deer and fish. He also loved western movies. 
Tommy is survived by his children, David (Tanya) George, Tommy (Teri) George, Jr., and Patience (Donald) Burton; his grandchildren, Brooke, Kaylynn, Jacob, Faith, Joey, Corey, Braydin, Colton, and Paisley; and his great-grandchildren, Tripp, Stella, and Altreya.
 A funeral service will be held at 11:00 AM on Friday, October 29, 2021, at the Chapel of Mowell Funeral Home, Fayetteville. The family will receive friends from 6:00 PM – 8:00 PM on Thursday, October 28, 2021, at the funeral home. Interment will follow at Resthaven Cemetery Decatur, Georgia.
We welcome you to provide your condolences, thoughts, and memories on our Tribute Wall.
Mowell Funeral Home & Cremation Service, Fayetteville, www.mowells.com