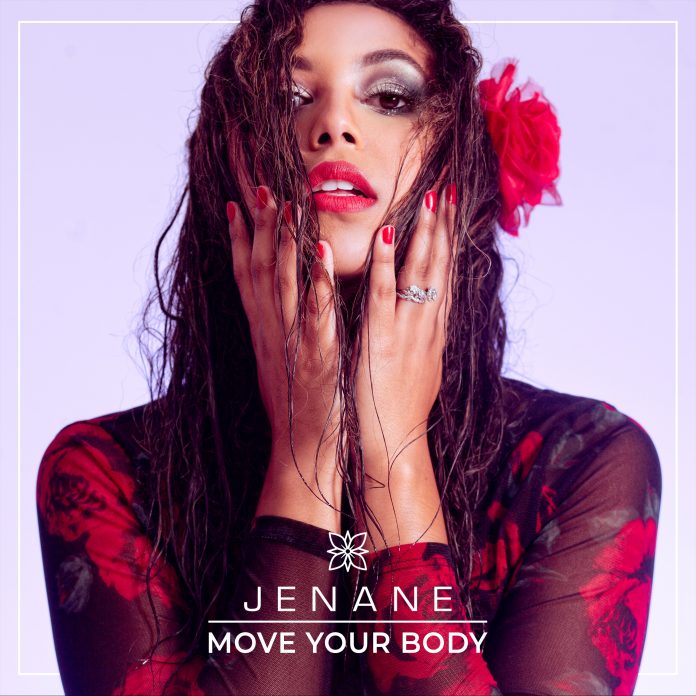 Jenane, a Peachtree City native is making her mark in Nashville as a pop and R&B singer. The artist graduated with honors from McIntosh High School, Belmont University, and Fayette County's The Ugarte Studio where she studied voice under Pia Ugarte Elliott. This past July 30th, she released a new song called "Move Your Body" on all streaming platforms.
The singer explained, "It is a high-energy dance track meant to get people moving and having fun." "Move Your Body" is intended as a female empowering work. "The inspiration behind it was to spread body positivity for women and show them that they should own who they are and have fun without having to worry about what others might think. This song really encompasses the kind of music I love to make and recording it has encouraged me to write music that is true to myself," Jenane explained.
About the writing and recording process, she said "This song is actually a topline to a beat from a producer named Rebbel. It was co-written with Liz Labelle and Mark Demao, two close friends, who I often work with when writing. It was then as simple as hopping into Blackbird Studios and laying down the vocal recordings."
Jenane has been singing since she got her first solo in the fourth grade and has been surrounding herself with music ever since. Countless talent shows, choir, band, musicals, and voice lessons growing up have all helped her become the artist she is today. After graduating from Belmont University with a degree in Commercial Music in 2019, she threw herself into the music scene, playing in a party band at Tin Roofs all over the Southeast. She also does background vocals for a number of artists and some session work on the side. "Move Your Body" is her first release, and she is very excited to be able to show the world her original music.
"Move Your Body" can be seen at linktr.ee/JenaneMusic.