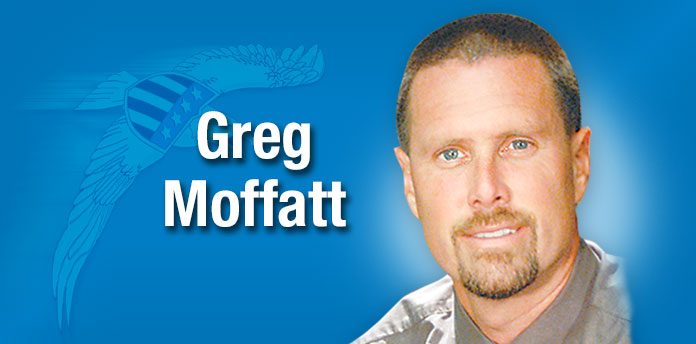 Halloween is my favorite holiday of the year. As a child in the 1960s, I couldn't wait to hustle home from school, don my homemade ghost/pirate/hobo costume, and wait for dark.
My sisters and I would circle the block in our small town, knocking only on the doors of pre-approved neighbors. The whole route consisted of only eight or nine houses, but it was one of the best times of the year.
Our tiny grade school, built in the 1890s, was decorated with construction paper cutouts of pumpkins, black cats, and ghosts many days before Halloween. These decorations, like those for Christmas and other holidays, primed our anticipation.
I loved carving pumpkins with my mother and seeing that same orange glow from the jack-o-lanterns on most porches. I envied my classmates whose parents provided store-bought masks and costumes. I had that luxury a couple of times, and even though that plastic mask made me sweat, it was worth it.
I dreaded the threat of a downpour that might squash our trick-or-treat adventure, but even if it had rained earlier that day and soggy leaves covered the sidewalks, we could squeeze in 20 or 30 minutes with our brown paper bags, hoping to fill them with something yummy.
Most of our neighbors prepared for the few children in our surrounding streets with bowls of candy bars — full sized, I might add. The mini-bars of today didn't exist then. Some disappointed us with orange marshmallow peanuts — or even worse — an apple or banana.
Regardless, we would arrive home, trade our stashes of candy, Life Savers, and chocolate with each other, nibble one or two items, and then stow the remainder on the counter for later.
Halloween in the late '60s also included mischief. My generation was one of the last to "egg" or "corn" houses, toilet paper (TP) a house, or soap windows. Whether or not I ever did such things, I'll never tell.
Today, next to Christmas, Halloween is the most commercial holiday of the year. Consumers spend over $10 billion each year on decorations, costumes, treats, and parties and 25% of all the candy sold each year is for this one holiday. The simple costumes of my childhood are long gone, and one can find professional-level costumes at any block party these days.
My children only went door-to-door once or twice in their youth. Trick-or-treating in a shopping mall was safe, dry, and much more convenient. Their generation also saw the rise of "trunk-or-treat" where churches, schools, and communities parked decorated cars in a parking lot and costumed children went trunk-to-trunk.
This wasn't always what Halloween was all about, though. All Hallows' Eve was itself an evolved version of an earlier Celtic tradition of lighting fires and dressing up in order to ward off spirits on the night before All Saints' Day.
Blending western religious traditions with Druid ideas, All Hallows' Eve by the mid-19th century, was celebrated as a time for friends and neighbors to get together, much like we do now on the 4th of July and Memorial Day.
The commercialization of Halloween in the mid-20th Century was, in part, an attempt to interrupt "tricks" (like soaping windows) and to replace such things with something less destructive.
Religious opposition to this holiday also goes back nearly as far as the Druids. European Christians perceived All Hallows' Eve as a tribute to evil and generally didn't engage in any celebrations. The same was true of the Puritans in the new colonies on the American continent.
While some religious traditions still oppose the celebration of Halloween, many have replaced it with fall festivals or trunk-or-treat carnivals. In essence, they have done something that is reminiscent of what Christendom did long ago with many holidays — Easter and Christmas included — by renaming it and focusing on something congruent with their belief system.
But just like we can see from the early history of Halloween, some original traditions have remained in most holidays, although for very different reasons. We still have eggs at Easter (celebrating fertility). We still use the word "yule" at Christmas in reference to the yule-tree or yule-log demarcating the winter solstice.
And just like ancient Celts, we still dress up like ghosts and goblins on the night before All Saint's Day. Only now we do it with parties, hay rides, fancy costumes, and creative foods and desserts.
I respect those who might still feel uncomfortable celebrating a holiday like this, but there is almost nothing I don't love about Halloween, and I can't imagine my childhood without it.
[Gregory K. Moffatt, Ph.D., is a college professor, published author, licensed counselor, certified professional counselor supervisor, newspaper columnist and public speaker. His website is gregmoffatt.com.]