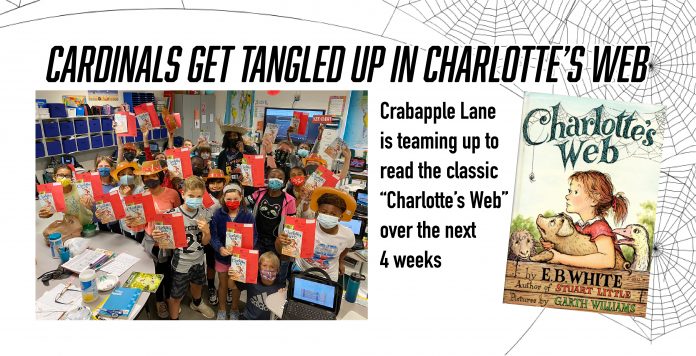 Everyone is getting on the same page at Crabapple Lane Elementary. All of the Cardinals, including students, family, teachers, and staff, are teaming up for a "One School, One Book" community reading event.
Starting on October 18, everyone will be reading the classic E.B. White book "Charlotte's Web." Each family will receive a copy of the book and a schedule to guide them through reading it over the next 4 weeks.
The reading schedule can be found at: https://www.smore.com/a0cep-one-school-one-book.