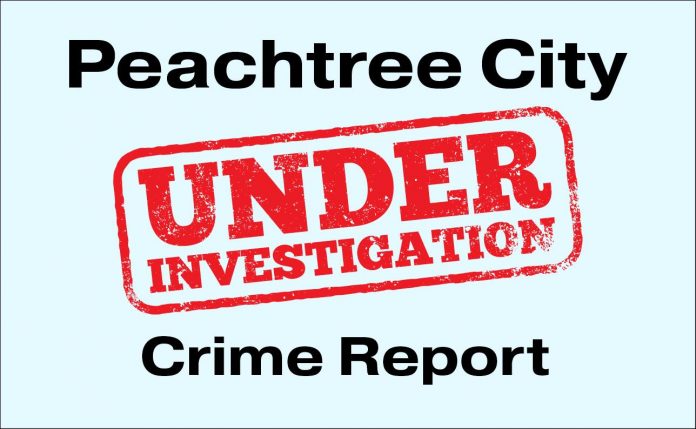 A Calhoun woman was charged with multiple drug, weapons and traffic violations after an Oct. 15 traffic stop at Ga. highways 54 and 74. A search of the vehicle found numerous drugs, two handguns and a rifle.
Jodi Taff, 43, was charged with three felony drug offenses, misdemeanor marijuana possession, drug-related objects, felony possession of firearms during the commission of a crime, suspended registration, expired/no license plate, improper turn, failure to maintain lane and no insurance, according to Fayette County Jail records.
A search of the vehicle after alerts by the K-9 unit revealed that the center console contained a small bag of suspected methamphetamine, more than two dozen cannabis products, four cylinders of TCH oil and several Oxycodone and Xanax pills, said Peachtree City Police Department spokesman Chris Hyatt.
The search also revealed two revolvers and a rifle, Hyatt added.
In another case, 34-year-old Cirillo Marcano, of Jonesboro, was arrested on multiple drug charges resulting from an Oct. 15 traffic stop on Hwy. 54 and Lexington Circle.
Pulled over for a moving violation at 5:40 a.m., the officer detected the odor of marijuana coming from inside of the vehicle and a probable cause search was conducted.
Marcano was arrested for a felony amount of marijuana, Ecstasy and Oxycodone and was transported to the Fayette County Jail.