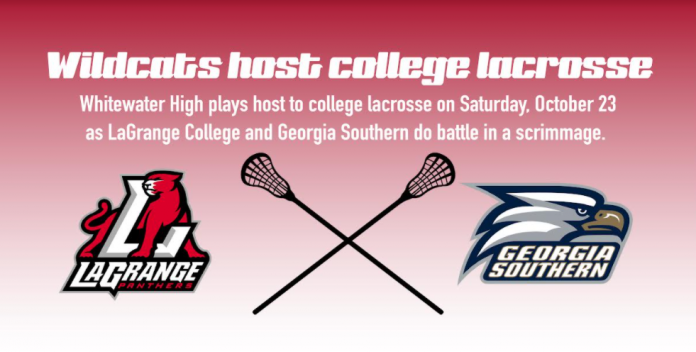 Normally the site to catch excellent high school lacrosse action, Whitewater High will play host to college lacrosse on Saturday, October 23.
LaGrange College and Georgia Southern will do battle in a scrimmage, bringing next-level talent to a lacrosse-hungry community.
It will also be a homecoming for a trio of LaGrange Panthers who are Whitewater High alums: junior defenseman Brennan Oates (Class of 2018), sophomore goalie Isaac Bohrer (Class of 2019), and freshman defenseman Casey Gibson (Class of 2020).
The game starts at 1 p.m., and tickets can be purchased through GoFan at gofan.co/app/events/411059?schoolId=GA6121.