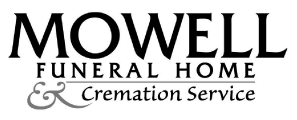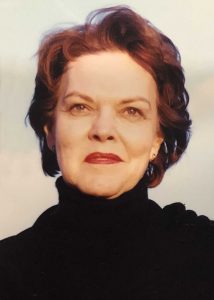 It is with great sadness, yet also a joy in our hearts, that we announce the passing of our incredible and beautiful mother, Daphne Ann Veal Coley, 84, of Fayetteville, Georgia. On Saturday, September 11, 2021, she went to heaven and is now with her beloved husband, James Arthur Coley, and her Lord and Savior, Jesus Christ.
Daphne was born on May 16, 1937, in Ocilla, Georgia, to the late Ennis P. and Eloise Joiner Veal as the first of two children. Soon after graduating from Irwin County High School, Daphne met the love her life, James Arthur Coley. James and Daphne married in 1957. Their love and devotion to each other amazed everyone who knew them. Daphne and James went on to have three children: Tamara, Caia, and J. She was mom, mentor, confidante, best friend, and cheerleader to all three of them equally. Above all, Daphne made sure to instill a lifelong love for Jesus in each of her children and that is her greatest legacy.
Daphne was an active member of Fayetteville First Baptist Church where she sang in the choir, directed the young children's choir, taught Sunday School, and led or participated in many prayer groups throughout her adult life. She loved people and everyone who met her immediately loved her. Daphne was truly a Proverbs 31 woman.
Not only was she a devoted wife and mother, Daphne was also a graduate of the Emory University Hospital X-ray Technology Program and worked as an X-ray technician for many years. Additionally, in 1982 she founded Color Magic, a skin care and cosmetics company which she operated for over two decades until she retired in 2005.
Later in life, Daphne became a grandmother to Coley, Kayla, and Jacob, and a great-grandmother to Maddy, Trevor, and Dylan. They were blessed to experience her ebullient spirit and love.
Daphne is survived by her children: Tamara A. Coley Seymour of Newnan, Georgia, Caia Coley (Michael Feifer) of Peachtree City, Georgia, and J. Arthur (Pamela) Coley of Montgomery, Alabama; her brother, Ennis J. (Jane) Veal of Fitzgerald, Georgia; grandchildren: Coley Feifer of St. Andrews University, Scotland, Kayla Sharpe of Fayetteville, Jacob (Anna-Katherine) Schwab of Stockbridge; and great-grandchildren: Maddy Moultrie, Trevor and Dylan Schwab. In addition to her parents, she was preceded in death by her husband, James Arthur Coley, of 63 years.
A viewing will be held at Mowell Funeral Home, 180 Jeff Davis Dr., Fayetteville, Georgia, on Thursday, September 16, 2021, from 5:00 PM to 7:00 PM.
A viewing will also be held at Paulk Funeral Home, 201 West Fourth Street, Ocilla, Georgia, on Friday, September 17, 2021, from 6:00 PM to 8:00 PM.
Funeral services will be held at Holt Baptist Church in Wray, Georgia, on Saturday, September 18, 2021, at 11:00 AM with internment immediately following in the Holt Baptist Church Cemetery.
Mowell Funeral Home & Cremation Service, Fayetteville, www.mowells.com