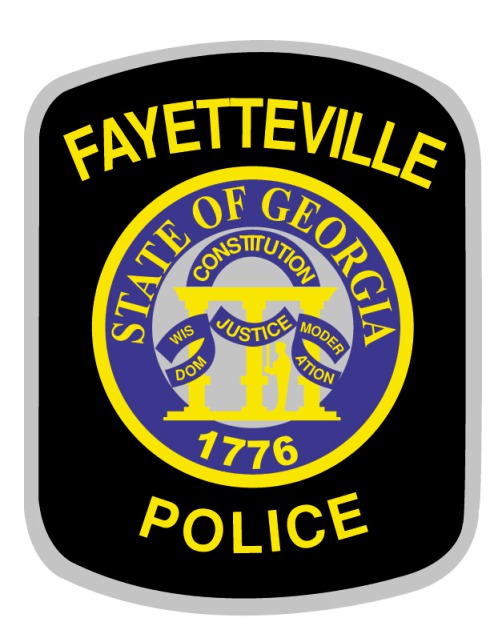 The Fayetteville Police Department on August 19 was publicly presented with its 2021 state certification award from the Georgia Association of Chiefs of Police during the Fayetteville City Council meeting.
State Certification Coordinator Chuck Groover presented a plaque and a challenge coin to Police Chief Scott Gray as well as a challenge coin to former Fayetteville Police Accreditation Manager Ann Marie Burdett.
Upon completing the re-accreditation process earlier this summer, Burdett was promoted within the city of Fayetteville to the role of Director of Communications and Public Information. Police Officer David Cagle transitioned into the accreditation manager role during the final weeks of the 2021 re-accreditation process.
Peachtree City Police Chief Janet Moon was also at the City Council meeting representing the Georgia Association of Chiefs of Police as its new president, having been elected by her peers to the role during the annual conference this summer.
Moon emphatically promoted the benefits of being not only state accredited but also nationally certified. She noted that among the approximately 600 law enforcement agencies in the State of Georgia, only about 140 are state accredited. She said only 736 of the nation's 18,000 law enforcement agencies are nationally accredited.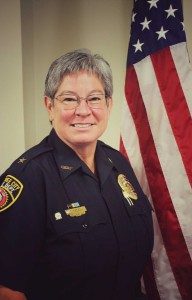 "It is something that is very important," Chief Moon told council members. "It means that your department has voluntarily opened itself up for scrutiny. They're following the contemporary best practice standards that are out there."
Chief Moon congratulated the Fayetteville Police Department for not only earning re-accreditation on the state level but also for beginning the process of earning national accreditation through The Commission on Accreditation for Law Enforcement Agencies (CALEA). She said she is personally encouraging all law enforcement agencies in Fayette County to seek and achieve a unified level of accreditation, which she said would enhance agencies' ability to collaborate and support one another.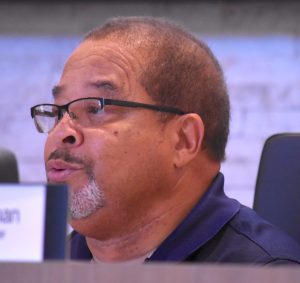 "We believe the Fayetteville Police Department is the best police department in the entire United States of America," said Mayor Ed Johnson. "I know from the years that I've been here that Chief Gray has made a tremendous impact. Ms. Ann Marie has done her due diligence in helping us with accreditation, and I know Officer Cagle is just going to jump right in and continue to do the outstanding job, especially now that we've raised the bar a little higher to the CALEA certification.
"We're proud of our officers for raising the standard and keeping the citizens of Fayetteville safe," Mayor Johnson said.