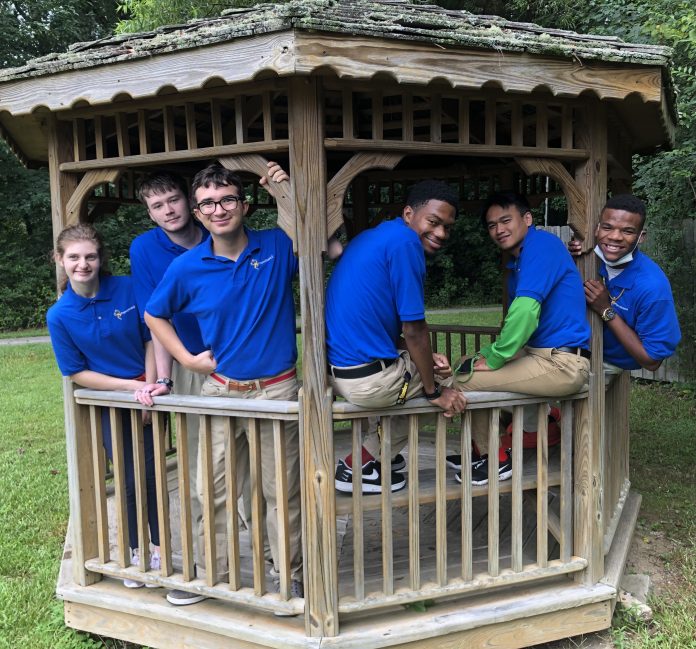 Piedmont Fayette Hospital recently announced that Project SEARCH, an internship program in partnership with Fayette County Schools, has returned for the 2021-2022 school year. Project SEARCH's primary focus is to secure competitive employment for high functioning individuals with learning differences.
The Project SEARCH program is a nine-month internship program, divided into three-month rotations in three different areas, allowing the students to explore different career paths. Students in the program will acquire transferable job skills, while also learning how to fill out applications, compile a resume and interview for positions. Piedmont Fayette has an onsite classroom for the students in the program, their instructor and a paraprofessional. After classroom time each day, the students participate in their internships in departments throughout the hospital. Leaders and staff members in each of these departments serve as mentors for the students in the program.
"Piedmont Fayette is proud of its longstanding partnership with Fayette County Schools," said Steve Porter, CEO of Piedmont Fayette. "It is important for us to expose students to potential careers throughout the healthcare system in order to create the next generation of our workforce."
Project SEARCH students have worked in numerous departments throughout the hospital since its launch in 2018, including rehabilitation and fitness, dietary services, nursing units, and Patient Access. The students are at the hospital at the discretion of the Fayette County Board of Education's discretion and follow all of Piedmont Fayette's safety protocols.
"In addition to being exposed to career opportunities and learning valuable skills applicable to any job, the Project SEARCH students are also introduced into Piedmont's culture," said Porter. "Our purpose is to make a positive difference in every life we touch and all of the students take that message to heart as well."