Majority also demand getting rid of now-banned Chinese facial recognition cameras; several speakers urged ban on Critical Race Theory instruction in classrooms; Covid operations protocols — 
With school starting Aug. 2, a standing-room-only crowd at the Fayette County Board of Education meeting July 26 had three issues on their minds: mandatory Covid masks for students, facial recognition cameras and software already in schools, and a controversial set of ideas called Critical Race Theory.
Out of a crowd of upwards of 60 people, more than three dozen speakers took up to three minutes each to spell out their objections to those three issues, while about a half dozen parents and a panel of local pediatricians urged mandatory masking for all students, teachers and staff in the 24 Fayette schools.
Pediatrician Dr. Sara Goza — a Fayette native — stood with three other pediatricians to urge that wearing masks be made mandatory for all students and school staff. She said that masks were part of a "multi-pronged, layered approach to keep kids safe." She said mandatory masking was needed to avoid "another year of remote learning."
"We are encouraging the use of masks, but not requiring them. That's current policy," Chairman Scott Hollowell told the crowd. "The Board of Education has no plans to mandate [Covid] vaccinations."
Board member Leonard Presberg said he worried that the voluntary mask policy "was sacrificing some kids and schools, especially every single one of our elementary school students" to unnecessary exposure to the highly contagious delta variant of Covid-19. Children under age 12 currently are not allowed to receive any of the three Covid vaccines.
"We should follow medical advice to protect our kids," Presberg said.
Superintendent Dr. Jonathan Patterson responded that school officials would be watching virus infection patterns "location by location" and planned to intervene "surgically" if there were outbreaks in specific schools.
"We hope to ease restrictions, not impose them," Patterson said.
The system is following federal guidelines and requiring masks on all who ride school buses. But kids and teachers starting the new school year in August are currently not required to mask on school property or in classrooms.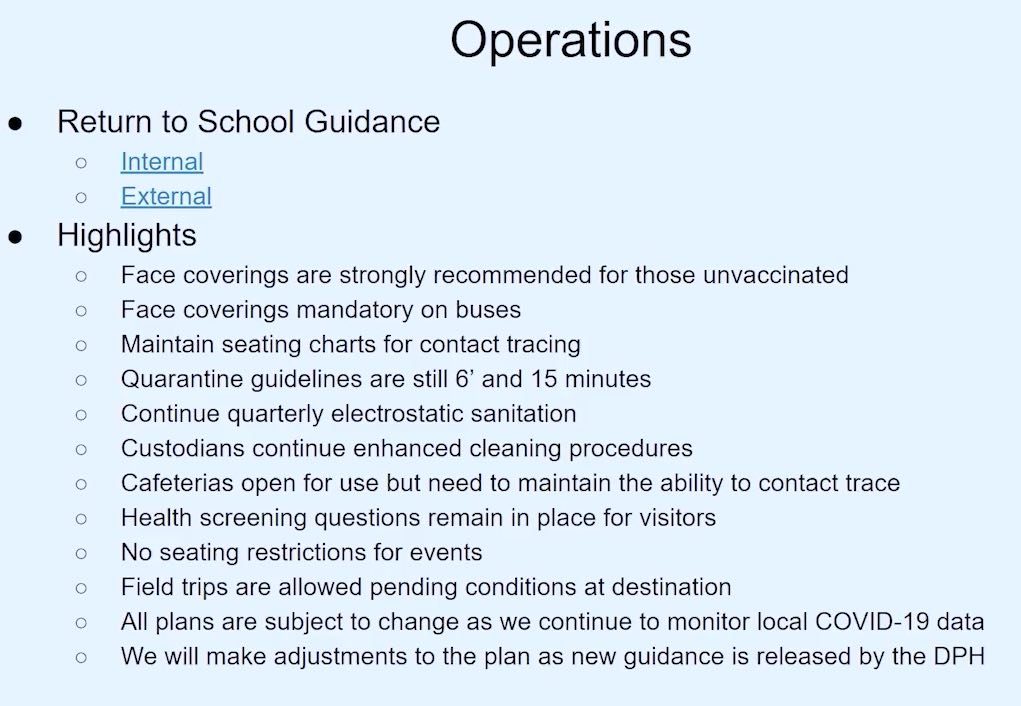 Communist-made cameras draw protests
The second hot topic for the meeting was a holdover from last year: use of facial recognition and thermal imaging cameras and software manufactured by a Communist Chinese vendor that is now blacklisted by the U.S. government.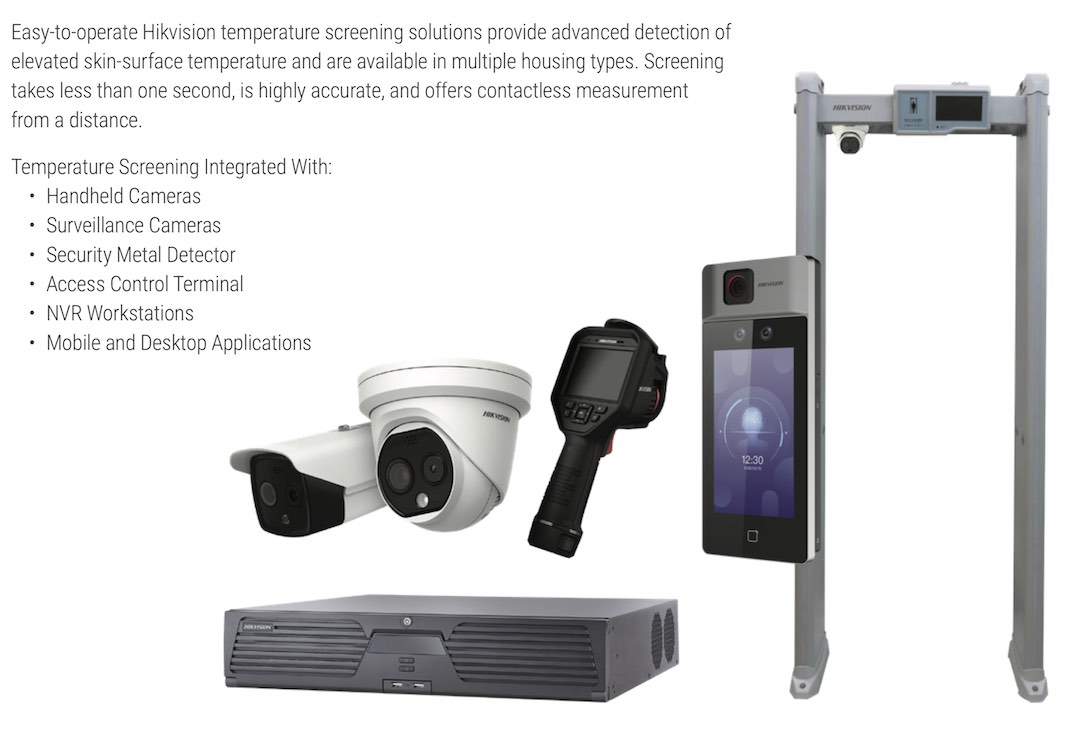 As reported in The Citizen Aug. 30, 2020, "The school board on Aug. 10 approved the purchase of up to 75 Hikvision cameras, at an installed price of $7,000, for a maximum of $525,000. The purchase will be made using ESPLOST (education special purpose local option sales tax) safety and security funds."
Some residents objected then, but the selling point to the board was the built-in monitoring of body temperature of students and staff to check for symptoms of Covid-19.
If anything, the objections have increased. Speaker after speaker questioned how the school system could justify paying a half-million dollars for a system now banned by federal agencies. Questions also arose about why the person who recommended the system to the system was the one who profited from the sale. Others wondered why the system had no answers on what happened to the data from the cameras. One speaker called for a forensic audit of the camera decision. Several speakers echoed the cry, "Take the cameras out."
Majority don't like Critical Race Theory
Teaching Critical Race Theory in Fayette schools at any age got an overwhelming negative review by speaker after speaker. Use of CRT in K-12 public school classrooms has been banned by lawmakers in Tennessee and Idaho, and officials in a dozen states, including Georgia, have begun efforts to bar its use in school curricula. CRT began as a package of ideas introduced in law schools.
"In plain terms, critical race theory holds that racism is part of a broader pattern in America: It is woven into laws, and it shows up in who gets a job interview, the sort of home loans people are offered, how they are treated by police, and other facets of daily life large and small," according to an explanation of the term by the Poynter Institute, a nonprofit journalism school and research organization in St. Petersburg, Fla.
"A central complaint of critical race theory is that, because it focuses on race, the approach is itself racist. Critics say it presents solely a negative picture of the United States and is designed to make students feel badly about their country," Poynter said.
Board member Roy Rabold, a former principal in two local high schools, injected a note of realism in the talk about CRT. "CRT may not be taught in the classrooms, but kids will talk about CRT. They hear about it from other sources. They will ask teachers, "What's this about?' and the teachers will answer their questions. There needs to be some context."
In-class enrollment, Booth opening
The board got a report on virtual school numbers expected this coming school term: 153 elementary students will be in remote learning, 165 middle school students, and 317 high school students.
And as of last Monday, July 26, there were 19,970 students enrolled for brick-and-mortar classes, the board was told.
One more statistic about in-person summer school classes: Not a single case of Covid infection of a student or teacher was reported during summer school.
For students headed to Booth Middle School, construction on "old" Booth on Peachtree Parkway South is ongoing but expected to be completed in time for classes next week, Superintendent Patterson reported. The "new" Booth construction off Carriage Lane and Stagecoach Road "is on schedule" for opening this winter, Patterson said.
The board consists of Chairman Scott Hollowell, Leonard Presberg, Brian Anderson, Roy Rabold and Randy Hough. The superintendent is Dr. Jonathan S. Patterson.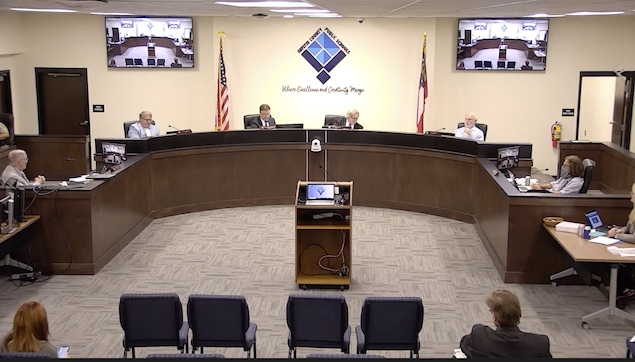 Fayette Public Schools Operations 2021-2022 Covid Protocols
Health and Hygiene
• Face coverings highly recommended for unvaccinated persons
• Maintain seating charts for contact tracing for positive cases
• Quarantines based on Georgia Department of Public Health guidance
• Hygiene breaks encouraged throughout the day
• Quarterly electrostatic sanitation for entire school system
Cafeteria Procedures
• Full capacity or limited capacity based on school facilities
• Maintain process for contact tracing of positive cases
• Visitors scheduled at the discretion of the administrator
Recess/Travel/Field Trips
• Play grounds open
• Field trips subject to approval protocols
Facilities and Routines
• Enhanced cleaning procedures will continue
• Quarterly electrostatic sanitation for entire school system
• Locker/book bag usage determined by schools
Visitors
• Classroom volunteers must be scheduled
• Location of visitors will be tracked for contact tracing purposes
• Health screening questions will remain in place
Instruction
• Sharing of instructional materials allowed for all classes
• Media centers open
Bus Transportation
• Enhanced cleaning will continue
• Face coverings required due to federal mandate
Quarantined Students & Staff
• Quarantined students will participate in concurrent learning
• Georgia Department of Public Health guidelines will be followed for students and staff
Public Events
• No seating capacity limitations
• Live streaming of events recommended
• Face coverings highly recommended for unvaccinated persons
Subject to change based on community & local data • updated 7/23/21