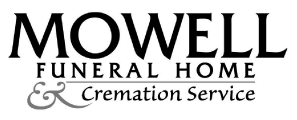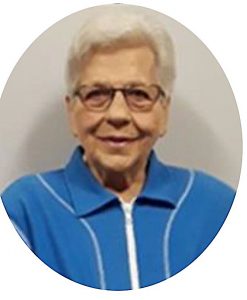 Catherine Antoinette Rafalowski (Streb) of Peachtree City, Georgia, passed away Sunday, July 11, 2021 at Piedmont Fayette Hospital in Fayetteville, Georgia, at the age of 89.
Ann was born in Dover, Ohio, to the late Louis Streb and Edna Greenwell. She attended St. Joseph's High School in Dover, Ohio, graduating in 1950.
In 1954 she received a BSc in nursing from St. Mary of the Springs, School of Nursing, now Ohio Dominican University, Columbus, Ohio.
She was married to Paul H. Rafalowski of Roselle Park, New Jersey, for 42 years. They had 5 children and 3 grandchildren.
Ann was a Registered Nurse, retiring from the Veterans Administration of Canton, Ohio in 1980. She enjoyed travel, particularly across the US, Ireland and to countries along the Mediterranean. She stayed active as a resident of Arbor Terrace, Peachtree City, by serving on the Resident Council Committee. She was an avid reader and enjoyed knitting head covers and caps for newborns in NICUs at local hospitals.
Ann was preceded in death by husband, Paul Sr.; son, Paul Jr.; brother and sister-in-law, Bill and Maxine Streb; sister and brother-in-law, Susan and Edgar Rees; and sister, Lois Streb.
She is survived by her brothers, Tom Streb of Madison, Wisconsin, Jerry Streb of Perrysburg, Ohio, and Ed Streb of New Philadelphia, Ohio; son, Joe Rafalowski and daughter-in-law Marie of Fayetteville, Georgia; son, John Rafalowski and daughter-in-law Rene of Williamston, Michigan; daughter, Mary Guide and son-in-law John of Cypress, Texas; daughter, Kathy Rafalowski of Sarasota, Florida; and granddaughters, Kristen Rafalowski, Alex Guide and Anna Guide, of Texas.
A memorial service will be held Tuesday, July 20, 2021 at 10:15 AM at Arbor Terrace Assisted Living in Peachtree City, Georgia. The Reverend Billy Rowe will officiate. Burial will occur later this month in Dover, Ohio. For everyone's safety, face masks are encouraged.
In lieu of flowers, the family encourages donations be made in Ann's memory to St. Joseph Catholic Church in Dover, Ohio, or to Holy Trinity Catholic Church in Peachtree City, Georgia.
Mowell Funeral Home & Cremation Service, Peachtree City — www.mowells.com