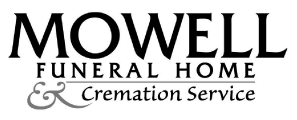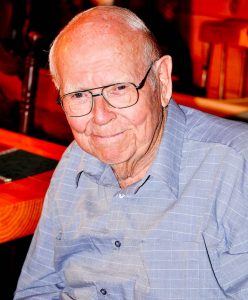 Huie Lawrence Bray, 96, of Fayetteville passed away peacefully at home surrounded by family on July 7, 2021.
He strived to live by Jesus's example of loving others. Known by most as "Mr. Huie" or "PawPaw," his knowledge, generosity, honesty, kindness, and work ethic touched many lives.
Following his service in our United States Navy during WWII, Huie returned home to work, eventually building his own successful business spanning more than 74 years. He was dedicated to growing the Fayette County community, serving on many boards and committees along the way. He lovingly mentored, encouraged, and supported countless people no matter the endeavor.
Huie was instrumental in the creation of the Fayette County Fire/EMS Service. Some of his most notable achievements are the Boy Scouts of America Silver Beaver Award, Builders Association "Builder of the Year," a Resolution from Senator Marty Harbin, and serving as the last Volunteer Chief of Fayette County Fire/EMS.
Above all, his most cherished achievement was his family. Huie worked for all he had and found great blessing in sharing anything he could.
He is preceded in death by brother, Lester Bray; his sister, Doris Wingo; his son, Danny "Bo" Bray; and his great-granddaughter, Alexis.
Huie is survived by his loving wife of 68 years, Bea; daughter Patsy (Bobby) Goolsby; grandchildren, Dave McWilliams, Pete (Cindy) McWilliams, Tiffany (Tommy) Grier, Brandon Bray, Onie Bray, and Rachael (Adam) Mark; great-grandchildren Jesse, Hannah, Connor, Sarah, Colin, Jackson, and Mickenzy.
A funeral service will be held at 1:00 PM on Saturday, July 10, 2021, at the Fayetteville First Baptist Church, Fayetteville, with Pastor Glenn Stringham officiating. Burial will follow the service at New Hope Cemetery. The family will receive friends from 11:00-1:00 PM prior to the service at the church.
In lieu of flowers the family encourages you to bless someone in his honor.
Mowell Funeral Home & Cremation Service, Fayetteville, www.mowells.com