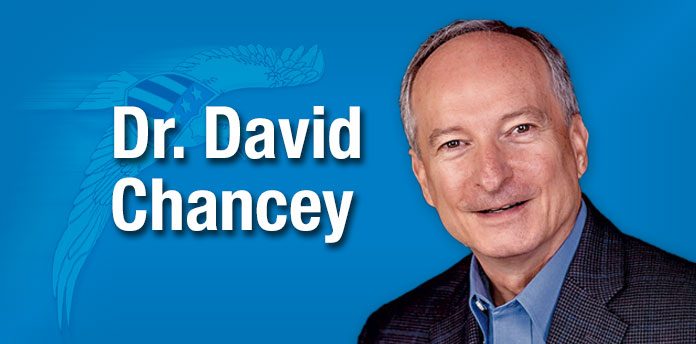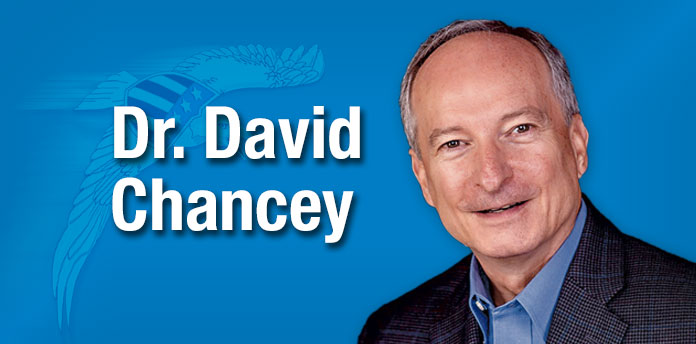 The collapse of the Champlain Towers South condominium complex in Surfside, FL, has left 20 dead and more than 140 unaccounted for, as of this writing. Workers have been searching for survivors around the clock as family members wait to hear news, good or bad.
Engineers three years ago inspected the building and warned of major structural damage. The condo was about to launch a $9 million repair project, then the collapse happened. Can you imagine being sound asleep and suddenly falling through the air and finding yourself buried in rubble?
I believe our society faces a similar threat. Dangerous cracks in our nation's foundation resulting from escalating spiritual and moral decay threaten this land we love.
As we celebrate our nation's independence, let's ask, "Have we Americans become too independent spiritually?" Have we forgotten God? Where does God fit into 21st century society? Where does God fit into my life?
Why are we in the shape we're in? God in His permissive will is allowing us to experience the consequences of rejecting Him, His ways and His Word.
Pastor and author Tony Evans put it this way: "Freedom means you get to control the choice, but because God is sovereign ruler over his creation, you don't get to control the consequences. He will rule either by endorsing your choice, or by allowing you to have the consequences of a decision made against him."
For example, Evans states, "There is a price tag for legalizing the shedding of innocent blood. The more unborn babies are murdered in our land, the more we can expect violence in our culture as well. Because when a culture goes against God's laws, God will allow that culture to experience the consequences of breaking that law – in this case, the resultant devaluing of life as well as the effects of that devaluing." (quoted by James Denison in The Daily Article, June 29, 2021, www.denisonforum.org).
Whether it's sexual immorality, adultery, pornography, racism, hatred, murder, or attempting to script our own version of God's design for the family, our nation is reaping what we are sowing.
In addition, believers don't always live as salt and light in the midst of moral decay. Our complacency, apathy, lethargy, and general lack of putting God first appear as passive consent. People look at us and can't tell that we're any different than the world. Our testimony is hindered by divided churches, fussing believers, a lack of vision for fields white unto harvest, and a lukewarm passion for Jesus himself.
We need to be restored and return to God. Was there a time when we were closer to God than we currently are? Have we allowed the things of this world to come between us and God? Have we become so preoccupied with material pursuits and worldly pleasures that we've placed God on our back burner?
Are we taking God's blessings and mercy for granted so much that we fail to properly respect and honor Him? Do we take advantage of His grace and live however we selfishly choose?
How do we respond? Jeremiah pleaded in Lamentations 5:21, "Turn us back to You, O Lord, and we will be restored; Renew our days as of old."
Jeremiah, whose nation also faced a crisis, clung to God in faith. In Lamentations 5:19, he wrote, "You, O Lord, remain forever, Your throne from generation to generation." He believed God was still in control, though things looked bleak at the moment.
Then he pleaded for God to do what only God can do: intervene and restore His people. The Psalmist issued a similar plea: "Restore us, O God; Cause your face to shine, and we shall be saved!" (Psalm 80:3).
No nation can claim to be a Christian nation unless the people who make up that nation are Christians who live out their lives passionately following Jesus. If America is to turn around, then the turn-around must start with believers living for Jesus.
Someone said, "Our problem in this culture is that we have all of Jesus we want. Not all of Jesus we need – all of Jesus we want." (The Daily Article, www.denisonforum.org, June 28 2021).
Are you passionately following Jesus?
[David L. Chancey is pastor, McDonough Road Baptist Church, Fayetteville, Georgia. The church family gathers at 352 McDonough Road and invites you to join them Sunday for worship at 8:45 and 10:55 a.m. and for Bible study at 9:45. Visit www.mcdonoughroad.org, where you can find online viewing options. Check out Chancey's writing ministry at www.davidchancey.com and contact him at davidlchancey@gmail.com.]