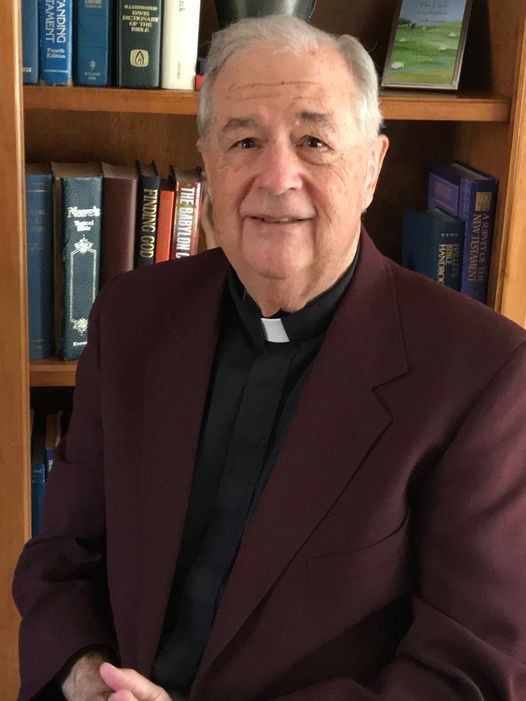 Canon Paul Massey, Peachtree City, will be the guest preacher on July 18 at the 10:00 a.m. morning Service at The Cathedral of Christ the King, Sharpsburg, GA.
The Rev'd Massey was born in Frankfort, Kentucky in 1942. He attended Carson-Newman College where he earned a Bachelor of Arts in history cum laude in 1964. He earned a Masters Degree in educational administration from Georgia State University in 1970.
Canon Massey served as a teacher and principal for 13 years in the Atlanta City, Columbia County, Georgia and Douglas County, Georgia school systems.
He entered the business/non-profit world in 1979 and served as executive director of the Georgia Builders & Contractors Association for three years and as president and CEO of the Printing Industry Association of Georgia for 24 years.
Canon Massey has earned numerous honors during his careers in education and business including being named a Kentucky Colonel, President of the Georgia Society of Association of Executives, the state-wide Society for professionals in the field of association management. He was named "Association Executive of the Year" in 1994.
Canon Massey retired from the business world in 2003 having been ordained a deacon in the ICCEC in 1997 and a priest in 1999. He was the founding Vicar of the Church of the Holy Cross in Fayetteville, Georgia and is now Rector Emeritus. In 2008 he was appointed Canon to the Ordinary for the Mid-South Diocese by Bishop David Epps. He serves as a member of the Bishop's Council and has served on the Commission on Ordained Ministry for the diocese.
Canon Massey was married to the late Dr. Judy Massey for many years. He was a chaplain for the Peachtree City Police Department for 20 years and  wrote a popular question and answer religion column called "Ask Father Paul" in the Fayette County Citizen