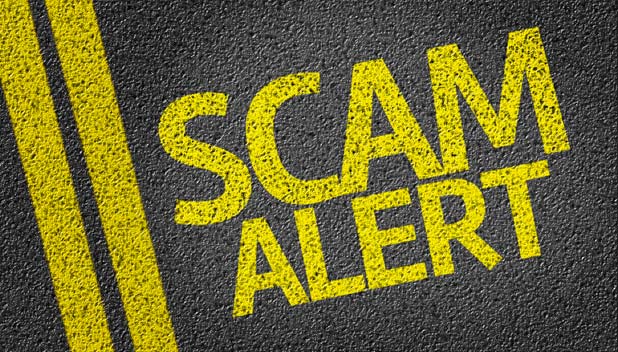 A new scam surfaced recently in Peachtree City. This one involves someone posing as a Comcast employee, who tricked a local resident into purchasing eBay gift cards totaling $250 in order to receive a nonexistent "promotional offer."
According to Peachtree City police reports, on June 15, an officer made contact with a local resident in the front lobby of the police department. The woman said she was scammed into sending an unknown person, whom she thought was with Comcast, a total of $250.
The woman advised that she received a phone call from a person acting as if they work for Comcast. They presented her an offer she was interested in, but advised that she had to pay $250 dollars up front in order to get the promotion/offer, the police report said.
Additionally, the caller wanted the payment to be in the form of eBay gift cards, given the "promotion/offer" was supposedly sponsored by eBay. The woman then went out on her own, purchased eBay gift cards in the amount of $250 and then provided the information (card numbers) to the person on the phone, the officer said.
It wasn`t until afterwards, that the resident contacted a different phone number for Comcast, and learned that she had been scammed/tricked into paying for a fake promotion, according to reports.
In another incident, an officer at 9 a.m. on June 20 was dispatched to Booth Middle School in reference to criminal damage where paint was thrown in halls and food was thrown in the gym.
"Upon my arrival, I met with the complainant. The complainant stated sometime between June 19 at 5:30 p.m. and 6 a.m. on June 20, someone threw paint through the halls and threw food items in the gym," the officer said in the report.