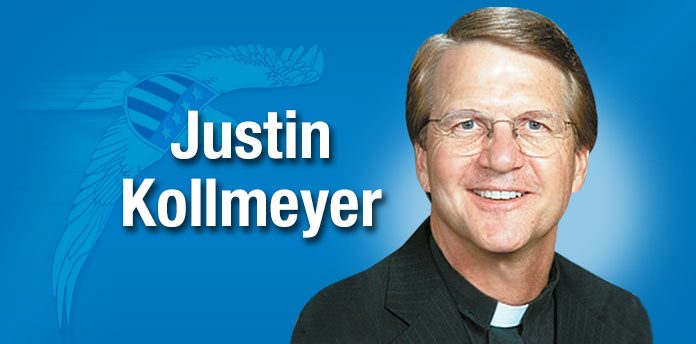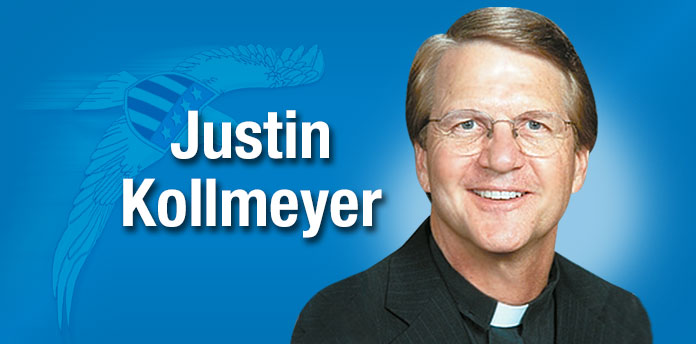 Jesus was quite clear. His grace, His way of life, His blessings were not to be received and hoarded. They were not to be kept to one's self.
No. He was quite clear. On the mountain when He was about to ascend back into heaven after His earthly mission to save the world was complete, He said emphatically, "Go therefore and make disciples of all nations; baptizing them in the name of the Father, and of the Son, and of the Holy Spirit; teaching them to observe all that I have commanded you." Matthew 28:19-20
I have preached hundreds and hundreds of times about our "going and making disciples of all nations." I have declared Christ's command, His commission, over and over. I have lifted up the need for all Christians to be "missionaries" and "evangelists" both locally and globally.
Just over the past three Sundays I have again called God's people to "go" and tell others the Good News we have been given. Three weeks ago I preached on The Ascension and The Great Commission. Two weeks ago I preached on Pentecost and the giving of the Holy Spirit and the Spirit's power to take the message to all people. I gave the account of Peter and the disciples going into the streets of Jerusalem and speaking in the languages of people from many different countries.
I said over and over, "Go!"
After that Pentecost Sunday I was talking with my daughter who is the mother of four of our wonderful and beautiful little grandchildren. She was telling me about the sermon she heard in her church on Pentecost and how the preacher also preached and exhorted the congregation to "get out of your comfort zone" and "go out to the world."
But my daughter's reaction was this. She said, "I'd love to 'go' and tell the whole world about Jesus, but I have four little children. If I 'go," who will take care of them? If I 'go," who will bring them up telling them the Bible stories and about Jesus' love for them?"
Wow. This gave me great pause. I had also preached passionately about "going, going, and going," yet with many families with small children in the congregation, I blew it! I had failed to "walk a mile in their shoes." I had failed to see and live "in their world."
What my daughter was saying is so true and so necessary to repeat over and over and over again. You parents of small children and youth, your first point of "evangelism" and "soul saving" and "making disciples" is in your own home. And you are to be encouraged to do just that. You are to be commended for doing just that. You are to be supported in doing just that. Amen! Amen! Amen!
Many years ago, I heard a woman give a Christian talk on "volunteering" through the church. She encouraged this, of course, but she added this important and dynamic illustration. She said that when she was a little girl, she specifically remembers that her mother, and these are her words, "stepped over us, her own children, to go out and do something for someone else."
She said she loved her mom and she knew her mom loved her, but that she knew now that her mom had made the wrong decision concerning her priorities in bringing up her own children to know Jesus and His Love.
So, once again, I admit and confess my failure to pinpoint this most important priority in our Christian witness. I ask you young moms and dads, in the "throes" of raising your children in a busy and complicated world, to stick to the first priority God has given you to "share the Good News." Keep your children "First!" And God will empower you and bless your efforts!
Parents of children, read Bible stories from a Children's Bible to your children every night. Sing "Jesus Loves Me" every night. Say prayers every night. Put up pictures of Jesus with children in your home and in their bedrooms. Print out Bible passages and tack them all over your house. Now, again, make worship and Sunday School and Vacation Bible School and a church's Children's Ministry the top priorities on your calendar.
Parents of youth, keep saying nighttime prayers. Keep singing "Jesus Loves Me." Read the Bible with your teens. Talk with them about the difference between the "relative truth" of the world and the "absolute truth" God has revealed to us in Scripture. Let them ask questions and help them find God's answers. Now, again, make worship and Youth Class and a church's Youth Ministry the top priorities on your calendar.
And, parents, do not feel "guilty" or "less-than" because you're not the team leader of an expedition to a foreign mission endeavor. Do not feel "put down" when the pressure comes, even from the pulpit, to "go, go, go." You "stay, stay, stay" and fulfill the most important mission endeavor that will ever come your way, the "evangelizing" of your own children.
I'm happy to report that last Sunday I told the congregation about all this in my sermon and made my corrections and additions. As a matter of fact, I don't believe I'll ever preach again on The Great Commission or the Power of Pentecost without lifting this up as such a vital and important component of our life of faith.
One more point. Grandparents, this all goes for us too!
To all I say, "Amen? Amen!"
[Kollmeyer is Pastor Emeritus at Prince of Peace Lutheran Church in Fayetteville. Follow Pastor Scott Ness and this great church at www.princeofpeacefayette.org and on FaceBook. Kollmeyer is also Interim Pastor at Word of God Lutheran Church in Sharpsburg. His recorded weekly sermons can be found at www.woglutheran.org.]